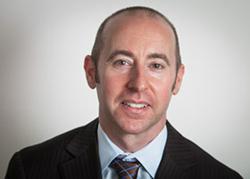 We need to continue to make progress in eliminating unnecessary accidents, injuries and deaths.
Providence, R.I. (PRWEB) March 07, 2013
Providence car accident lawyer Mark W. Gemma said today that Rhode Island residents can take pride in a new National Safety Council report showing a continued reduction in the state's traffic accident deaths.
According to the NSC report, traffic fatalities nationwide increased by 5 percent in 2012, marking the first increase in seven years. Approximately 36,200 fatalities occurred on U.S. roads, the NSC says.
However, Rhode Island's fatality total went in the opposite direction. The NSC report shows that the state's motor vehicle accident deaths dropped by 6 percent in 2012. This comes on the heels of a 4 percent decrease in 2011.
"The fact that Rhode Island is experiencing fewer fatal car accidents is good news and very encouraging," Gemma said. "We can take pride in knowing that a combination of legislation, law enforcement efforts and public awareness campaigns are getting results.
"Of course, that doesn't mean we can rest on our accomplishments," he added. "We need to continue to make progress in eliminating unnecessary accidents, injuries and deaths."
Gemma is a principal attorney at the Rhode Island personal injury law firm of Gemma Law Associates, Inc., which is dedicated to promoting traffic safety and protecting the rights of car and other motor vehicle accident victims.
The attorney pointed out that, when compared to other similar states, Rhode Island had considerably lower car accident fatality numbers.
The NSC reported 64 fatal car wrecks in Rhode Island in 2012 and 67 in 2011. However, neighboring Connecticut (the third-smallest U.S. state by land mass) had 262 car crash fatalities in 2012, or 19 percent more than the 220 in 2011. Delaware, which is second to Rhode Island for the smallest land mass among U.S. states, had 116 car accident fatalities in 2012, a 13 percent increase from the 103 deaths in car wrecks in 2011.
"We're fortunate to have fewer fatal car accidents in Rhode Island, but even one fatality is one too many for the family that suffers that loss," Gemma said.
"This is particularly true when you consider that most fatal car crashes are caused by preventable driver error and recklessness, like distracted driving, speeding, drunk driving and similar dangerous behavior," he said.
When reckless driving contributes to a fatal car accident or a crash that causes personal injury, the at-fault driver should be held accountable, Gemma added.
"Gemma Law will continue to stand up for the rights of car accident victims," he said, "and by doing so, we are helping to make Rhode Island a safer place."
About Gemma Law Associates, Inc.
Gemma Law Associates, Inc., is a Providence law firm that has represented the people of Rhode Island for more than 48 years while earning a reputation for success in several practice areas, including drunk driving accidents, car accidents, personal injury, workers' compensation, Social Security disability, divorce, criminal defense and bankruptcy law. The law firm's staff works as a team to ensure success in cases and is backed by a state-of-the-art collection of resources, including an advanced computerized case management system and extensive legal library.
The firm represents clients throughout the state of Rhode Island, including Providence, Pawtucket, Warwick, Washington County and Newport County. The firm's office is located at 231 Reservoir Avenue, Providence, RI 02907. To learn more about Gemma Law Associates, Inc., call (401) 467-2300 or use the firm's online contact form.