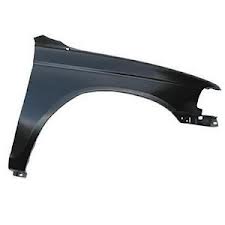 Each part or component that is sold online now has its own dedicated page to help buyers make better decisions during the research process.
Flagstaff, Arizona (PRWEB) May 02, 2013
Auto parts represent one of the most popular sections of the automotive industry. These parts are used to help keep vehicles in operational condition. The internal parts are essential for operation although exterior parts can be hard to locate through retailers. The Auto Pros company is now selling car body parts online. This company has expanded its inventory to include these external parts for import and domestic vehicles at http://www.autoprosusa.com.
Ford, General Motors, Chrysler and Honda produce the majority of vehicles that are sold in North America. Preowned vehicles are sold through secondary sellers and many vehicle owners must search for replacement parts due to absence of warranty protection.
The car body components that are now sold online are helping to provide a new resource for used vehicle owners, body shops and project car builders to locate replacement body parts for vehicles.
The upgrades to the AutoProsUSA.com company website this year include more pages for parts research online. This company now has a dedicated staff working daily to produce pages that are informative and accurately describe the company inventory for sale. Each part or component that is sold online now has its own dedicated page to help buyers make better decisions during the research process. These pages now feature the company quote system that is now offered online to produce immediate price quotes for company inventory.
The quote system that is now installed on the company website has received a new technology update announced last month. This new technology is providing easier methods for comparing pricing for parts online. The low company pricing that is used can now be compared with pricing from other retailers selling like parts online. These comparisons are designed to educate buyers researching pricing before deciding to purchase a part and have it shipped to a U.S. destination.
About AutoProsUSA.com
The AutoProsUSA.com company leads the secondary parts market for sales to consumers online. This company distributes its auto parts to all destinations in the United States to create better parts variety for buyers. The company inventory goes through updates and modifications on a regular basis to provide a growing parts resource for buyers online. The AutoProsUSA.com company has selected a discount price structure to help make all parts and accessories carried in the company inventory affordable for every buyer. The expedited shipping that is now attached with each customer order is a new incentive that is provided to guarantee faster delivery for customer orders.