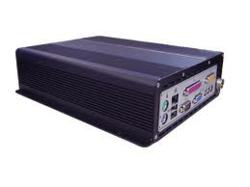 These computers are now reduced in price for vehicle owners, mechanics and other buyers who are having difficulty finding better pricing
San Diego, California (PRWEB) June 09, 2013
Car manufacturing has been upgraded over the past 30 years to include more digital electronics. The use of manual components is now giving way to sensors and modules that are used to control and regulate many of the essential functions in automobiles. The AutoProsUSA.com company is now providing discounts to its buyers online who purchase its used car computer inventory at http://autoprosusa.com/engine-control-module. These computers are now reduced in price for vehicle owners, mechanics and other buyers who are having difficulty finding better pricing in some parts of the United States.
Electronic control systems have been installed inside all vehicles since the 1980s. The main computer control supplies information to other sensors and components. Because these units included on-board software, reprogramming is not always practical for vehicle owners.
Locating replacement computers for cars, trucks and SUVs can be one challenge owners of vehicle face when searching online and offline. The electronic controls inventory now included at the Auto Pros USA company is part of internal components upgrades that have been added this year.
The redesigned company database published online now makes searching for company inventory easier. The electronic computers now added to the company inventory can be located using the new searching system online. This tool located on the front page of the company website makes it easier to search parts year and make. Matches found using the search system can be quoted in price online.
The network of growing suppliers now providing the order fulfillment through this company provides instant pricing using the search tool. The company toll-free telephone number at 1-888-230-1731 continues to remain a secondary source of customer service contact offline.
The numbers of interior parts now provided for consumer sale continues to expand. A news announcement was recently made online at http://www.prweb.com/releases/car-distributor-cost/used-car-distributors/prweb10773152.htm to notify the general public of the vintage car distributor parts now included for sale. These essential startup parts can now be found with the same discount price structure announced for the reduced electronic components. These company additions are part of company wide price decreases for the inventory now available for purchase. Additional customer incentives are in the planning stages set for roll out before the close of this year.
Supply companies interested in listing parts inside of the updated company database can now make contact company management using the following information:
Auto Pros USA
1270 Crabb River Rd.
‪Richmond, TX 77469
(888) 230-1731
(713) 560-7017
About AutoProsUSA.com
The AutoProsUSA.com company supplies consumer access to its preowned parts database of discount auto parts for sale. This company makes frequent agreements with suppliers in the United States to offer vintage and new parts for cars, pickup trucks and sport utility vehicles. This company employs talented staff members who provide toll-free customer service and through the online contact methods offered on the company website. The AutoProsUSA.com company offers frequent customer incentives due to distributor negotiations to help maintain the lowest pricing available as well as shipment incentives in the 48 continental U.S. states.