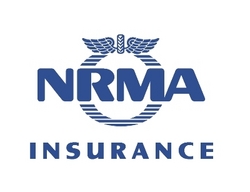 While we were surprised that Generation X scored so highly, the figures are a concern for all age brackets
Sydney, NSW (PRWEB) February 26, 2009
New car insurance research from NRMA Insurance has revealed Generation X are the biggest talkers behind the wheel, with more than half (52 per cent) admitting to using their mobiles while driving.
The revelation dispels the myth that Generation Y are bigger mobile users while driving, with only one in three (37 per cent) admitting to doing so. For those over 40, the figure drops to one in four (24 per cent).
NRMA Insurance spokesperson John Hallal said drivers put themselves at increased risk of a crash when they attempt to combine driving with another task.
"While we were surprised that Generation X scored so highly, the figures are a concern for all age brackets," said Mr Hallal.
"And although many mobile phone users do tend to use hands-free technology while driving, the conversation always has the potential to distract the driver from what is happening on the road."
Mr Hallal said the research results may be due to NSW residents being increasingly time poor - forcing many drivers to use the car for tasks other than just driving.
"We are therefore reminding NSW drivers that a busy lifestyle should not compromise safe driving habits. If you lose focus while behind the wheel, even if it is only for a split second, the consequences can be serious."
Mr Hallal added that males of all age groups (36 per cent) are more likely to chat while behind the wheel, compared to females (29 per cent).
"We are encouraging all drivers to stop in a safe place to make a call or send a text and then continue the drive with your mind focused on negotiating the traffic.

Based on Woolcott Research commissioned by NRMA Insurance February 2009.
About NRMA Insurance
NRMA Insurance offers car insurance, CTP Greenslips, home insurance, and can also protect your motorcycle, boat, caravan, farm, business and take care of your health and travel needs within New South Wales, Tasmania and ACT.
Insurance Australia Limited, ABN 11 000 016 722, trading as NRMA Insurance.
###