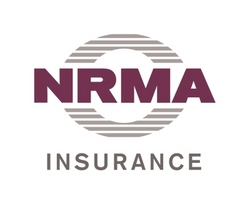 Queensland has always enjoyed a reputation for a laid-back lifestyle
Brisbane, QLD (PRWEB) February 4, 2009
The Sunshine State's laid-back reputation could be at risk with Queenslanders worrying more now than they did a decade ago about not having enough time in their day, getting exercise and having enough holidays, new research by car and home insurance provider NRMA Insurance has found*.
In a survey snapshot of life in the Sunshine State, more than 50 per cent of Queenslanders rated life as better now than it was 10 years ago, compared to slightly less than 25 per cent who felt life was the same and slightly more than 25 per cent who felt it was worse.
NRMA Insurance State Manager Brett Robinson said the research indicated Queenslanders were, ironically, worrying about how to unwind and have a balanced life.
"Queensland has always enjoyed a reputation for a laid-back lifestyle," Mr. Robinson said. "In fact, nearly half of those surveyed who moved here in the past 10 years said it was for a more relaxed lifestyle. But it seems we're now worrying our busy lives could be getting in the way of our desired lifestyle."
On the flip side, most Queenslanders are worrying less than they did 10 years ago about keeping up with others, being seen to work long hours and getting promoted.
"The good news is that Queenslanders still seem to prefer to work to live rather than live to work," Mr. Robinson said. "But we appear to be worrying more about how we strike the right balance, compared to 10 years ago."
The car insurance provider also found most Queenslanders felt it was harder to get to know the neighbours, spend quality time with family, travel to work each day and take regular holidays compared to a decade ago.
However, respondents did note some new lifestyle benefits of today's Queensland, with most agreeing it was easier to be environmentally friendly, experience new food and cultures in their neighbourhood and buy a decent cup of coffee.
NRMA Insurance has launched a new campaign highlighting how complex our lives have become and urging Queenslanders to "Unworry".
"It's a reminder to all of us not to sweat the small stuff in life - to encourage us to be a bit more laid back and to enjoy some of the simpler things in life," he said.
"Insurance is there to give you peace of mind - one less thing to worry about so you can get on with life," Mr. Robinson said.
Queenslanders said they were most likely to unwind by watching television, reading, listening to music, talking with friends or exercising.
*Survey of 600 Queensland residents carried out by Woolcott Research on behalf of NRMA Insurance, December 2008.
**Statistics refer to respondents who said the question was applicable to them.
About NRMA Insurance QLD:
NRMA is an insurance provider in Queensland offering insurance products to protect all areas of life including home insurance, business insurance car insurance, & travel insurance.
###