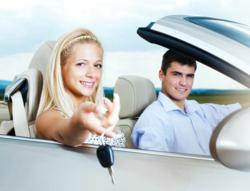 Complete Auto Loans has helped thousands of drivers finance their next vehicle regardless of credit score or history through a wide base of carefully selected auto lenders throughout the US.
Seattle, Washington (PRWEB) March 03, 2013
Acknowledging the need for reasonable auto loans, Complete Auto Loans admits in their article that educating consumers on the mindset of auto lenders could be the gateway to a new phase of lower auto loan rates. The company indicates that a lack of fact checking and simple oversights can add up to cause higher interest rates for auto loan applicants.
With awareness of this particular outcome, the company has taken the time in a recent blog post, to explain what factors are important to auto lenders. Among these factors are the individual's payment potential, the individual's consistency including past credit trends as well as financial and residential proof, the individual's credibility in favorable financial situations, and the individual's careful consideration of vehicle cost. Click here to learn more!
As an added bonus to bad credit auto loan seekers, the company also gives some preparation tips before applying for an auto loan. These tips include preparing ten personal references, examining personal debt/income ratio, and the appropriate car insurance coverage and deductible recommended for the best auto loan rates.
Complete Auto Loans hopes that this look into the mindset of auto loan providers will help the auto loan seeker to adequately prepare for his or her auto loan application. The company is certain that careful attention to these factors will provide the auto loan holder with the lowest rates possible.
About Complete Auto Loans
Complete Auto Loans is a web-based company based out of Washington State. The company is able to provide auto loans to consumers through a wide base of carefully selected and approved auto lenders throughout the US. This wide base of auto lenders allows the company to provide fast, free, 100% guaranteed auto loans.