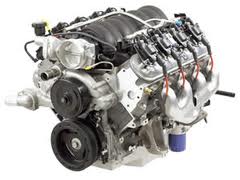 The installation of the new price delivery system is one way this company is shortening the amount of time required for pricing to be obtained by customers.
Oklahoma City, Oklahoma (PRWEB) March 22, 2013
Car engine breakdown can be one of the most expensive experiences that a driver can have during the ownership period for an automobile. Replacement motors can be purchased from automotive dealerships or secondary engine sellers online. The UsedEnginesSale.com company has applied new warranty protection for all of its car motors for sale online. Details can be read at http://usedenginessale.com.
The new coverage limits provide up to two years of extended protection with the purchase of every motor. This warranty is expected to help trade industry buyers and owners of vehicles.
The retail price of a brand new engine can exceed the actual value of a preowned vehicle. A common trend among vehicle owners is to purchase a used engine from a junkyard or salvage company. While these companies provide excellent services, the high mileage that can be attached with these replacement motors could cause issues after installation is complete.
The car motors that are now sold by the Used Engines Sale Co. go through mechanic testing and evaluations before engines are placed into the domestic or import areas of the company warehouse.
These extra protection measures now coincide with the warranty protection now announced. These combined measures are in addition to website upgrades that are now installed online. The consistent inventory additions made by this company have helped to streamline the price quotation process. The installation of the new price delivery system is one way this company is shortening the amount of time required for pricing to be obtained by customers.
This new quotation system provides pricing, warranty terms and free shipping incentives that are currently in place. This information can also be obtained through the company toll-free telephone number.
The launch of the company website was covered in an earlier announcement at http://www.prweb.com/releases/used-engines/used-engines-for-sale/prweb10232069.htm. This news release has helped to introduce more customers in the United States to the inventory and pricing available online.
The success of regular company announcements has made it possible for additional customer incentives to be enacted by this company this year. The recent free shipping incentive was in response to the publicity received this company. The shipping incentive remains in effect for all customers to use.
About UsedEnginesSale.com
The UsedEnginesSale.com company has created its online resource to help educate customers and provide access to inventory not found in local areas. This company has added Ford, GMC, Chevy, Chrysler, Plymouth, Honda, Toyota, Kia and Hyundai motors this year to expand its offerings online. The application of a new company warranty is helping more customers receive the needed protection for a preowned engine. The UsedEnginesSale.com now ships engines for no cost inside the United States as one additional effort for reducing the purchase price for customers replacing an automobile motor.