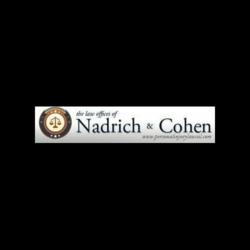 San Diego, CA (PRWEB) April 02, 2013
An April 1 USA Today report reveals that there have already been 19 serious multicar pileups on America's highways in 2013, and five of those pileups involved more than 50 vehicles. The report blames a combination of icy road conditions and poor visibility, and further points out that more than 700 vehicles were involved in total.
The research was conducted by USA Today, and includes reports of 8 deaths and numerous injuries. The biggest culprit, according to the report, is harsh winter weather. According to USA Today, "When intense winter storms sweep the Great Lakes states, several pileups can occur in a single day." States like Michigan, Indiana and Ohio have seen some of the most severe pileups.
San Diego auto accident lawyer Jeff Nadrich, of Nadrich & Cohen, LLP, believes that while unsafe winter road conditions definitely contribute to these types of multicar accidents, that does not negate the liability of drivers who cause such crashes. According to Nadrich, "At the center of almost every pileup is a driver who failed to equip the mandatory snow chains, or who decided to exceed the speed limit despite minimal visibility, or who simply failed to obey the most basic rules of the road. And while winter conditions may make it more difficult to avoid disaster, that does not negate the legal responsibility of every driver to honor the laws and use common sense. In fact, it further reinforces it."
Nadrich, who has been working with car accident victims for more than 25 years, encourages all auto accident victims to seek the counsel of a qualified auto accident lawyer.
About Nadrich & Cohen: Jeffrey Nadrich is a San Diego auto accident lawyer with Nadrich & Cohen, a California based law firm with offices in 18 locations across California. The firm has offices in Arcadia, Bakersfield, Fresno, Irvine, Long Beach, Modesto, Oakland, Oxnard, Palm Springs, Redding, Riverside, Sacramento, San Bernardino, San Diego, San Francisco, San Jose, Santa Rosa, and Tracy. Nadrich & Cohen handles all types of wrongful death and serious injury accident cases, including auto, truck, bus, motorcycle, and bicycle accidents, pedestrian collisions, boating accidents, dog bites, defective product cases and nursing home abuse. Victims are encouraged to call 1-800-718-4658 for a free consultation with a Nadrich & Cohen attorney.