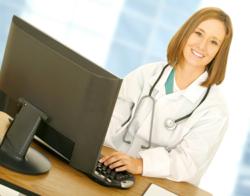 We have released the most comprehensive transitional care management solution in the market.
Scottsdale, Arizona (PRWEB) March 13, 2013
It is no secret that high-performing healthcare providers and payers must proactively engage, monitor and navigate population groups with complex medical, behavioral, and long-term care needs through the ambulatory phase of care. Care coordination is identified as one of the top priorities in the US National Strategy for Quality Improvement in Health Care. Effective transitional care management plays a major role in reducing hospital readmissions, maximizing reimbursements and reducing costs for Accountable Care Organizations, hospitals, Medicaid Health Homes and Transitional Care Service Providers. A holistic approach to coordinated care includes transitions, engagements, communications and measurements.
Health Business Intelligence Corp, Health BI, has released the latest version of its automated Care Coordination and Transitional Care Management System. The patent pending HealthCollaborate Care Coordination Information System creates a collaborative network of healthcare providers, patients and payers and offers care coordination teams a comprehensive Transitional Care Management application that includes:
Transitional Care Management Engine:

Customizable Care Transition workflow
Automated patient navigation dashboard
Standardized Care Coordination Models (and more)
Patient Engagement Modules:

ED Visits and Discharge Notifications
Appointment Request and Scheduling
Appointment Notifications, Reminders and Follow-Ups
Patient Monitoring
Medication Monitoring
Patient Education
Medication Information
PHR (and more…)
Secure Messaging Platform

Interactive Voice Recognition (IVR)
Secure Mobile Messaging
Secure Email
Secure Provider/Patient Portals
e-Referrals
SMS (Text Messaging)
Fax
Care Transition Data Analytics and Reporting

Transitional Care Analytics
Care Coordination Performance Reporting
Patient Satisfaction Scores
Transitional Care Cost Analysis (and more…)
About Health BI
Health BI is the leading developer of Transitional Care Management Technology Solutions for the Population Health Management market. Headquartered in Scottsdale, Arizona, Health BI was created by a team of Health IT Innovators and physicians to fill the need for tools that enable healthcare providers and payers to reduce costs and penalties by automating care coordination, care transition and patient engagement. Health BI's HealthCollaborate™ Care Coordination Information System is an automated suite of products that enables providers and payers to navigate patients through the continuum of care while engaging patients in the decision-making process.