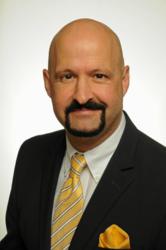 The blog is unique, providing tips for thinking outside-the-box in the current challenging job market and coping with the unpredictability of the new normal.
(PRWEB) November 14, 2012
Officially launched on the 27th of October, YourCareerQuest is a departure from other employment related blogs populating the internet. Most offer bland or generic career advice and do little more than encourage readers to continue to do more of the same things during their job search efforts. Moreover, while most other career-related blogs emphasize increased reliance on technology to affect results, the overall theme of YourCareerQuest suggests that technology is a useful tool, but instead readers should develop and capitalize on their individual talents, that they are their own best and most reliable resource. Readers will find innovative suggestions for how to improve their abilities to present and represent themselves, with tried and tested advice that works. The author digs deeper beneath the surface of the entire interview and hiring ritual - advising on the finer points of the job hunting process, recognizing that even one small adjustment to an individual's efforts can make all the difference. The blog is unique, providing tips for thinking outside-the-box in the current challenging job market and coping with the unpredictability of the new normal. Encouraging people to rediscover and develop their own capabilities of self-reliance helps them to stand apart from the crowds of others clawing after and competing for the fewer available jobs. It is intended to provide readers with an added edge in their efforts and while the advice won't increase the numbers of jobs available, it will result in making the reader more effective during their own career quest.
Michael Mayher has assisted and counseled hundreds of job applicants, as well as hiring managers of client companies, representing both sides during the interview process. Based in Prague, Czech Republic, he shares his unique experience as an insider with knowledge and expertise of a process that is a mystery to most people. He recognizes, with the worsening economy, there are increasingly more applicants competing for fewer jobs. In July 2012, he authored "Your Career – What's Next?", a book he refers to as The Job Seekers Step-by-Step Handbook of Common Sense and Uncommon Strategies, meant to be a quick references handbook for navigating the entire hiring process. In a bid to reach out to more people and provide readers direct access to useful advice in a direct, arm-chair discussion manner that people can actually use, his blog is an extension of that effort to better inform individuals who want to elevate their abilities thereby elevating their chances for success.
Michael's goal is to assist various demographic groups such as:

Young adults and college graduates beginning their careers
Downsized workers over 50, who find themselves having to start over after years of dedicated employment
Military Veterans transitioning back to civilian status
The unemployed
Anyone generally contemplating a job change
The information he provides has been called timely, necessary, insightful, eye opening and edgy. See for yourself at http://www.yourcareerquest.blogspot.com
About the Author:
Michael Mayher began his headhunting career in 1992, residing in North Carolina and placing professionals nationwide. In 2001, he relocated to Europe and continues to represent both client companies and accomplished professionals. He is based in Prague, Czech Republic. With over 20 years of experience on two continents as a direct search recruiter, he has amassed a unique level of expertise few others can claim.
Michael writes recruitment industry–related articles and he is a lecturer to MBA, university–level business and human resource management students. He is committed to helping people improve their ability to have more influence on their career circumstances. Prior to his career in sales and recruiting, Michael served for 11 years as a Non–commissioned Officer, U.S. Army Paratrooper, Airborne MP (118th ABN MP Company), Airborne Scout (LRS) and 11th Grp Special Forces Reserve. Originally from Cleveland, Ohio and, later, Fort Bragg and Raleigh, North Carolina, Michael is an American of Czech and Slovak heritage.