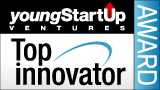 14.7 million people live in long-term care facilities or receive in-home care ... the cost is $259 billion annually
NEW YORK, NY (PRWEB) March 20, 2013
careLOFT Inc., an innovator in HIPAA compliant patient management systems for long term care facilities and in-home care professionals, announced that it has been selected and will present at today's Life Sciences and Healthcare Venture Summit at the Digital Sandbox Event Center in New York City. The event is hosted by youngStartup Ventures and sponsored by key industry companies and Venture Capital firms focused on the healthcare sector. For more information on the event, please visit http://www.youngstartup.com/lifesciences2013/overview.php
In the US, 14.7 million people live in long-term care facilities or receive in-home care from professional providers. The cost of this care is $259 billion annually and one of the fastest-growing segments of the expanding US healthcare market, driven by an aging population and growth in the number of disabled Americans requiring care. Where possible, care is shifting away from larger institutions staffed by doctors and skilled nurses to smaller residential facilities, community care, hospices and home care. Small care facilities and in-home care professionals cannot afford expensive EMR software requiring large IT budgets, creating a technology and affordability gap between the large hospital based facilities and the much smaller long-term care facilities.
careLOFT™ was developed with these challenges in mind and based on the real-world experiences of their founders, who own and operate several care facilities in Arizona and California. careLOFT is delivered as a SaaS model providing an affordable solution for any size facility or caregiver by offering powerful web and mobile apps that provide real-time patient information directly to the caregivers iPhone or iPad. Now, caregivers can retrieve and update relevant patient information at the point of care while giving care providers the ability to easily capture and store all patient and caregiver activities for HIPAA compliance and audit purposes.
"We are very pleased that careLOFT has been selected as a top innovator and given the opportunity to present at today's summit," said Adam Chez, president and co-founder of careLOFT. "As owners of several managed care facilities, we understand the issues in providing cost effective, HIPAA compliant solutions for our caregivers and residents. We know from our own experience and from customer feedback that our careLOFT solution provides the necessary tools for small to mid-sized facility owners to provide cost effective, real-time patient management solutions delivered directly to the caregiver's mobile device."
About careLOFT Inc.
careLOFT is a HIPAA-compliant Patient Management System for small to mid-sized assisted living facilities and in-home care providers. careLOFT provides real-time patient information, tracking, calendaring, medication and ADL monitoring, delivered direct to the caregivers mobile device. careLOFT addresses the needs of the more than 14.7 million Americans that live in long-term care facilities or receive in-home care by a professional provider. For more information, please visit us at http://www.careLOFT.com.
careLOFT is a trademark of careLOFT, Inc. All rights reserved. All other products and company names herein may be trademarks of their registered owners.
###
Forward-Looking Statements
This release includes forward-looking statements. All statements regarding our expected future financial position, including management's revenue guidance, results of operations, cash flows, financing plans, business strategy, products and services, competitive positions, growth opportunities, plans and objectives of management for future operations, as well as statements that include words such as "anticipate," "if," "believe," "plan," "estimate," "expect," "intend," "may," "could," "should," " and other similar expressions are forward-looking statements. All forward-looking statements involve risks, uncertainties and contingencies, many of which are beyond our control, which may cause actual results, performance, or achievements to differ materially from anticipated results, performance, or achievements. careLOFT, Inc. is under no obligation (and expressly disclaims any such obligation) to update or alter such forward-looking statements, whether as a result of new information, future events or otherwise.