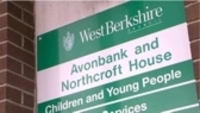 "The service user receives a specialist personalised service that adapts and responds quickly and efficiently to their needs."
(PRWeb UK) November 10, 2009
West Berkshire Council's Community Mental Health Team (CMHT) is one of the first in the country to have access to a specialist integrated IT system. The integrated client record information system developed by CareWorks facilitates seamless provision of care between the community mental health team and other social care teams. It has resulted in better team working, the development of better, more tailored care and also provided management benefits.
The community mental health team are a specialist jointly managed team of people from West Berkshire Council and the Berkshire Health Care Trust who work together to provide services for people who suffer from severe and enduring mental illness or severe emotional distress / disturbance. West Berkshire CMHT have been using the new CareWorks system since February 2009.
Before it was developed, health and social care staff had two separate client record information systems. Information had to be put into each system separately which duplicated information and created a risk of introducing errors. With the new system all Community Mental Health Staff including those who work out of hours have access to the most up to date information from a single central point.
As no off-the-shelf product was available, West Berkshire Council Adult Social Care engaged CareWorks to develop a bespoke product, CareWorks RAISE Mental Health. The new system had to take into account health and social care's different rules about reporting, recording and sharing data and classifying referrals. It had to address deep seated concerns from healthcare staff about keeping data safe and secure. The project involved more than developing software. Data had to be transferred accurately from the old systems and all staff had to be trained in using the new system and reassured that it would meet their requirements.
Health and social care staff now have a single system for recording and sharing information. It has helped care planning and team working as well as the development of a person-centred service that can respond rapidly to need. It provides vital management information to support mandatory reporting and payment by results. Finally, it has also paved the way for other teams to look at joint working and information sharing. The Council's use of CareWorks RAISE Mental Health was recognised as the regional winner of the NHS South Central Innovative Health and Social Care Technology Award 2009. The Health and Social Care Awards have been running for 8 years and aim to highlight and celebrate innovation and excellence in frontline health and social care.
Joe Mooney, West Berkshire Executive Councillor for Community Care said: "The new system has already brought significant improvements for both staff and service users. Staff now benefit from the ability to access and record accurate up to date information from a central system. This allows them to plan a safe and effective support plan for the service user. The service user receives a specialist personalised service that adapts and responds quickly and efficiently to their needs."
###