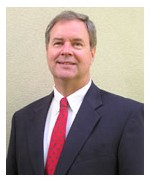 These companies are learning that the mix of skills and experiences they seek for a particular role are in greater demand in a growing economy
DALLAS (PRWEB) October 29, 2018
As many companies struggle to find individuals for key positions, they are realizing that the time required for recruiting replacement and newly created positions is increasing. In many cases, they are also learning that the recruiting methods they have used in the past are not as effective in the current recruiting environment.
Carl Taylor is president of Carl J. Taylor & Co., a Dallas based executive search firm, which has extensive experience assisting smaller companies to fill higher level management and executive positions. Based on his experience and the recent trends he has seen, Taylor predicts that these organizations will need to adopt a more direct approach to their recruitment efforts to be successful in 2019.
Taylor's firm is receiving a number of inquiries about his recruiting services from a wide range of large and small employers. "These companies are learning that the mix of skills and experiences they seek for a particular role are in greater demand in a growing economy" said Taylor. In many cases, these employers have delayed replacing or adding a key person because they thought they would be able to fill the position in a short amount of time. In other cases, they cite changes in the recruiting market which they did not anticipate.
Taylor notes that he hears many of the same comments from employers and business owners who contact him, including:
"Our networks and our recruiting methods which have worked in the past are no longer effective."
"Our internal recruiters do a great job with our recurring hires, but they do not have the time and/or expertise for our more senior level or one-of-a-kind positions."
"We are so busy we don't have time to do a thorough search to find the right person."
Many of the organizations which are having recruiting success are adopting a more active, direct contact program in identifying and attracting viable candidates for their key positions. They are employing a strategy which pinpoints the type of candidate they are seeking, and they go after those individuals which they deem to be appropriate for their need. They are not relying on passive approaches (job boards, ads, recruiters with limited databases, etc.) to provide the types of candidates they desire.
Every hire is important to an organization, and leadership roles are especially crucial. No company wants to make a bad hire because the impact of such a misstep can be huge. Whatever the reason for the management need, organizations are learning that finding the right person is not as easy as they thought it would be.
An active, direct approach to identify and attract talented candidates which includes a thorough search of the market will greatly enhance the company's likelihood of successfully adding a long-term addition to its leadership team.
Carl Taylor is a Dallas executive search and recruitment expert with over 25 years of experience in the recruitment industry. Carl J. Taylor & Co., an executive search firm, has successfully completed challenging search assignments for key board of director and management level positions in Texas and around the country. To learn more about Carl J. Taylor & Co., call (972) 490-7697 or visit the firm's website at http://www.carltaylorco.com