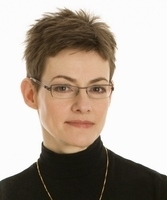 "The Greatvine concept means callers receive advice that's specifically tailored for each individual. You don't have to trawl the internet to find relevant information - you simply ask the questions you need answers to." Carole Seawert
London, UK (PRWeb UK) November 2, 2010
Freelance copywriter and blogger, Carole Seawert (http://www.freelancefactfile.com) has been appointed to Greatvine's panel of experts. She will provide telephone-based advice on copywriting, blogging and freelancing.
Anyone in need of one-to-one expertise on these three subjects simply logs onto greatvine.com, clicks the appropriate subject area ('Writing' for blogging and 'Business' for copywriting and freelancing), and clicks 'Arrange a call' on Carole Seawert's profile (http://business.greatvine.com/carole-seawert). All calls are priced at £1.00 a minute from a BT landline. Calls from mobiles and other networks may vary.
The types of telephone advice Carole can provide include:
Copywriting

How to write a copywriting brief
How to write benefits, not features
How to avoid common copywriting mistakes
How to find a copywriter
How to write for the web
Blogging

How to choose a subject to blog about
How to find a designer and a site builder
How to build your audience
How to make money from your blog
How to come up with a steady stream of blog topics
Freelancing

How to set yourself up as a freelancer
How to market yourself and find clients
How do you overcome the main challenges of freelancing?
How to network effectively
How to use social media to boost your freelance profile
There are also three pdfs available to buy in the 'Download' area of Carole's profile that provide valuable information to anyone embarking on a copywriting or freelancing career: '21 Freelance Challenges and How to Overcome Them'; '75 Top Tips for Freelancers; and '75 Top Copywriting Tips'.
Carole Seawert said: "When I was starting out many years ago as a freelance copywriter - and more recently as a blogger - there were loads of questions I needed to find answers to but I wasn't exactly sure where to find this information. The Greatvine concept means callers receive advice that's specifically tailored for each individual. You don't have to trawl the internet to find relevant information - you simply ask the questions you need answers to."
About Carole Seawert
Freelance since 1991, Carole Seawert writes all kinds of marketing materials, from websites and press articles, to e-newsletters and direct mail. She also blogs about freelancing in her blog, Freelance Factfile (http://www.freelancefactfile.com).
About Greatvine
Greatvine features many of the country's leading experts, offering advice in more than 150 topics across health & wellbeing, parenting, business and writing. Consumers visit http://www.greatvine.com and select the expert they wish to speak with, for individual advice they can trust.
# # #