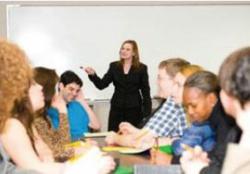 Charlotte, NC (PRWEB) March 24, 2013
Carolina Learning Connection will be hosting their 2nd Annual Open House and Student Fair on March 30, 2013 from 3pm-6pm at Atherton Market, 2104 South Blvd. Attendees will be able to meet teachers for Semester Two, including our first Teacher of the Year, author John Hartness.
Attendees will have the opportunity to:
● Watch and participate in live demonstrations from Carolina Learning Connection's teachers
● Win prizes (list below)
● Signup for Carolina Learning Connections' next semester and receive Open House specials
Carolina Learning Connection offers courses in the following disciplines: Qi Gong, Juggling, Aerial Dance, Intuition, Yamuna Body Rolling, Job Seeking, Parkour, Baking/Cooking, Raw/Living Foods, Writing, Drumming for Inner Peace, Financial Planning, Public Speaking, Candle Making, Organic Farming, Tarot, Nutrition, Paranormal Investigations, Photography, and Fitness.
At the Open House there will be live demonstrations of Djembe Drumming, Parkour, Qi Gong, Body Power Workout, Tarot, Yamuna Body Rolling, and Juggling. There will also be samples from culinary teachers and samples of the work that their craft teachers make. Many of these items will be for sale.
Prizes will include:
● Restaurant gift certificates
● Clothing
● Free Carolina Learning Connection classes
● Checkers tickets for the 2013 season
● American Express gift cards
● Plus prizes made by Carolina Learning Connection teachers