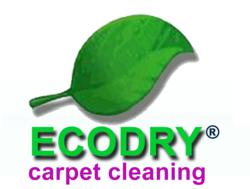 Green, Clean and Dry...
Las Vegas, NV (PRWEB) March 17, 2013
Ecodry Carpet Cleaning Las Vegas & Henderson announces it is now using all HOST® products for carpet cleaning. This product is eco-friendly and safe for people and pets.
Ecodry Carpet Cleaning Las Vegas & Henderson, NV is proud to announce its continual use of eco-friendly products for all our carpet cleaning services. These products are great for residential and commercial customers wanting only eco-friendly products used for their home and office environments.
Ecodry Carpet Cleaning process uses the dry extraction carpet cleaning product, HOST®.
Information of the Product:
HOST® is recommended by virtually all major carpet manufacturers and fiber producers worldwide!
HOST® contains a balanced blend of water, detergents, wetting agents and natural ingredients. As the low moisture HOST® Cleaner is brushed through the carpet, the absorbent particles deep clean by dissolving, trapping and removing spots, spills, and greasy, oily dirt. Like a sponge in a kitchen, it holds and controls the cleaning liquids, so dissolved dirt doesn't run into the carpet backing. After vacuuming up the HOST® Cleaner, carpet is clean, dry and back in service. HOST® is natural, non-toxic, biodegradable and safe for people and pets.
No water or soap is used in the cleaning process. This allows carpets to be back in service within 45 minutes after job completion.
Ecodry Carpet Cleaners Las Vegas & Henderson, NV services includes Upholstery Cleaning,, in home Area Rug Cleaning,, Tile & Grout Cleaning, Drape Cleaning, Mattress Cleaning, ScotchGuard, Pet Urine Removal, Red Dye Removal, Stain Removal and Deodorizing. Free Hallway and Deodorizing with every carpet cleaning. Ecodry Carpet Cleaning offers same day appointments. Prices are guaranteed with NO HIDDEN CHARGES!
Call Today: (702) 292-4252
Visit Online: http://www.EcodryCarpetCleaning.com
Benefits of Eco-Friendly Carpet Cleaning: : http://www.ecodrycarpetcleaning.com/benefits.html
Ecodry Blog: http://ecodrycarpetcleaning.com/blog/index.html
YouTube Video: http://www.youtube.com/watch?v=yLw5aSMhJPw
Ecodry Carpet Cleaning Las Vegas & Henderson, NV
8025 West Russell Road
Las Vegas, NV. 89113
Richard Neal
Ecodry Carpet Cleaning Las Vegas & Henderson, NV
7022924252
Email Information: info(at)ecodrycarpetcleaning(dot)com