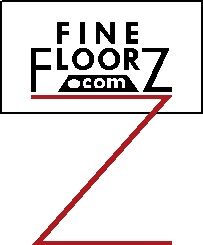 Walnut Creek, CA (PRWEB) March 13, 2013
Fine Floorz, a retail flooring store in Walnut Creek that serves the surrounding Bay Area, has just earned their Diamond Certification from the American Ratings Corporation. The American Ratings Corporation is a consumer rating firm that contacts consumers over the phone to rate specific companies and businesses.
In order to receive the Diamond Certification, the American Ratings Corporation conducted a phone survey from a large pool of Fine Floorz customers, checked company credentials, and company practices. The customer ratings are compiled, and an overall score of 90 out of 100 must be achieved to receive Diamond Certification. To retain their certification, Fine Floorz will have to maintain that score of 90 or above.
This certification marks the second month Fine Floorz has maintained their Diamond status. From the American Ratings Corporation company report, one customer states, "We've been satisfied with every project they've worked on for us. I like their professionalism. It's hard to get great customer service now days, but their office is just great. They are really easy to work with, and they do great work." The other customer reviews were all equal in praise of the work, pricing, and product selection from Fine Floorz.
"Fine Floorz is a great place to shop for all your floor covering needs. We are a family owned business where you will receive the personal attention, closer contact with management, and a strong commitment to quality. We put our family name behind our product & service," says owner, Mitchell Barocio.
To see the extensive collection of carpeting carpeting, hardwood, tile flooring, stone, and laminate flooring options available at Fine Floorz, please visit their website: http://www.finefloorz.com.
<br>About the company:<br>
Established in 2007, Fine Floorz offers complete flooring design services for both residential and commercial locations. Owner, Mitchell Barocio has been in the flooring business for over 20 years tells us the keys to his success. "I've spent many years developing my understanding of textiles and fibers. My Comprehensive Product knowledge and a hands-on approach to project management are essential". From project managers to the installer, they keep communication lines open from start to finish of every project.
Fine Floorz makes it their goal to provide every customer with high-quality flooring services and products that satisfy all their needs, and educate them on the best way to care and maintain their flooring, not just for now but for many years to come.