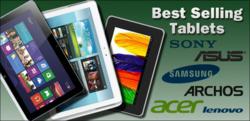 Cascio now carries several categories from Panasonic's line, consumer electronics from NuForce, plus tablets in the growing Windows 8 market.
New Berlin, WI (PRWEB) March 01, 2013
Primarily a music-oriented company of musical instruments and accessories, Cascio Interstate Music is further expanding their "non-music" categories of products and brands that can be featured and introduced to their specific musician-oriented consumer base.
Panasonic Corporation provides a broad line of digital and other electronics products and solutions to meet consumer, business and industrial needs. Their brand slogan, "ideas for life," relates to how they generate ideas … and through innovative thinking, they are committed to enriching people's lives around the world. Cascio Interstate's selection of Panasonic products includes Cameras and Camcorders, Home Audio, iGear, Sound and Keys, as well as Video & Television. Cascio's "More Stuff" category of Panasonic products includes Phones as well as Home Goods including Microwave Ovens and Clothes Irons.
NuForce provides In-Ear Headphones, Desktop Amplifiers, Digital Audio Converters, and more. NuForce's mission states that they "provide consumer-electronic products that thrill the ear, delight the eye, and are best-in-class at every price point." Their In-Ear Headphones offer excellent bass, a harmonically correct tonality, a deeply layered soundstage and superb acoustic isolation.
Windows 8 was released in the fall of 2012, with a focus on improving the user experience on mobile devices and tablets … and some Windows 8 products are slowly coming to the market. Lenovo's ThinkPad Twist Convertible Ultrabook transforms into a laptop when typing is needed, a tablet when on the go, and a stand for sharing presentations. For browsing, it can be bent backward into a tent for a close-up view. It features a 12.5" HD IPS display with Touch Sensor, an Intel® Core™ i3 processor, 320 GB HDD, and 720p HD Webcam.
Asus, computer hardware and electronics company, has introduced the ASUS VivoTab Smart, a 10.1" Windows 8 Tablet with Intel CPU, featuring 9.5 hours of extra-long battery life for all-day computing, 64GB of storage (32GB / 3 Years ASUS WebStorage), and a crystal clear 8MP auto-focus camera with 5-element lens and a large f/2.2 aperture. The optional, innovative 3-in-1 TranSleeve Keyboard is sold separately, and is a keyboard, stand and protection in one cover.
Cascio Interstate Music is among the nation's top independent musical instrument retailers, and is the 12th largest musical instrument dealer in the United States. Cascio celebrated 66 years as a music retailer in 2012, and is headquartered in New Berlin in suburban Milwaukee, Wisconsin, which houses its call center, web center and corporate offices. Its distribution center in Waukesha, Wisconsin handles over 75,000 items, including consumer electronics items, available online only. More information on the Company is available on their website.