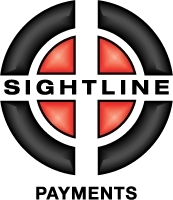 Our competitive advantage simply boils down to better products and better service for less money
Las Vegas, Nevada (PRWEB) February 16, 2010
Sightline Payments (Sightline), a new entrant into the gaming payments industry, has developed a suite of superior products for the US Gaming market. Sightline has taken a differentiated approach to cash access and ticket redemption solutions, which include Ticket Redemption and Bill Breaking Kiosks, ATM, Credit and Debit Cash Advances, and Check Warranty Services. You can view the company's eBrochure to learn more.
"Our competitive advantage simply boils down to better products and better service for less money," says Kirk Sanford, President and CEO of Sightline Payments. "We are a new company, but, certainly not new to the industry. Our management team has more combined gaming payments and ticket redemption experience than any other company in the business." Sanford added "This experience has afforded us an opportunity to design and architect our systems, products, internal processes, and services from the ground up based on the latest and most reliable technologies without inheriting legacy systems that are expensive to manage or not flexible to meet the needs of our prospective customers."
SOLUTION HIGHLIGHTS
The core of Sightline's product superiority is their approach to delivering products like the "Integrated SmartBox" software running on the ATM3X and Ticket Redemption kiosks. The Integrated SmartBox technology is configurable to support any type of transaction a casino patron would desire, including ATM, credit and debit cash advance, check warranty, and ticket redemption. Sightline's other proprietary products include SmartStation, a web based application for cage cashier personnel that improves cage workflows, enhances compliance reporting, and lowers operator's costs.
SYSTEMS DESIGN
Sightline has taken a number of mission critical steps to meet its goal of zero downtime, from redundant communications leaving the casino facility, to partnering with world-class companies with multiple real-time fully redundant data centers all linked directly to the bank networks. Sightline believes it is the first company to deliver a solution that does not have any single points of failure. Sightline ensures protection of casino patron data throughout the transaction lifecycle with full compliance with the PCI Data Security Standards and SAS Type II audits.
NATIONWIDE SERVICE
Sightline's nationwide dedication to good service is more than just installations or fixing broken devices. In addition to field support, customers have a dedicated account manager that knows how to satisfy your business needs, help simplify your operations, and generally make you feel good about doing business with Sightline.
PRICING
Sightlines pricing is just one more example of how they differentiate themselves. The industry's first "Sense per Transaction" model takes the guess work and hassle out of negotiations because the pricing is based on a set of specific criteria. The pricing includes flexible financing terms on redemption kiosks and transparent reporting across all product lines.
ABOUT SIGHTLINE
Sightline is headquartered in Las Vegas, NV. For more information, please visit http://www.sightlinepayments.com ], view the companys eBrochure , or to speak with someone in sales call Diran Kludjian at 702-851-4747 x204 or email him at dkludjian(at)sightlinepayments(dot)com
# # #