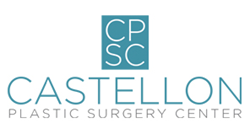 "Patients love HALO because they get phenomenal glowing skin with little to no downtime," says Dr. Mauricio Castellon. "HALO is less painful than traditional lasers and enables our patients to get back to their normal activities right away."
MELBOURNE, Fla. (PRWEB) December 05, 2018
Castellon Plastic Surgery Center is excited to announce the arrival of HALO™ by Sciton®, the world's first ever hybrid laser to the residents of Melbourne and Brevard County. HALO targets both the superficial and deep layers of the skin at the same time to address multiple skin issues in one treatment session.
The highly versatile HALO treatment uses ablative and non-ablative wavelengths to target both the dermis and the epidermis to improve texture, tone and pigment concerns including pore size, brown spots, sun damage, fine lines and wrinkles.
Unlike previous resurfacing lasers, HALO is a very comfortable treatment with little downtime. Patients can be back at work and apply makeup the very next day. Just one thirty-minute session immediately enhances skin appearance and texture. The result, known as the "HALO Glow", is a healthier-looking complexion that appears airbrushed, even when makeup-free.
"Patients love HALO because they get phenomenal glowing skin with little to no downtime," says Dr. Mauricio Castellon. "They can address a wide range of concerns in a single appointment, whether it's years of sun damage, rouge texture or visible pores. HALO is less painful than traditional lasers and enables our patients to get back to their normal activities right away."
About Sciton
Sciton is committed to providing best-in-class laser and light solutions for medical professionals who want superior durability, performance and value. Sciton offers superior medical devices for laser-assisted lipolysis, fractional and full-coverage skin resurfacing, hair removal, phototherapy, wrinkle reduction, treatment of vascular and pigmented lesions, scar reduction, and acne. For more information, and a complete listing of Sciton systems, visit http://www.Sciton.com or follow on Facebook or Instagram.
About Castellon Plastic Surgery Center
Mauricio J. Castellon, MD, FACS is the founder of the Castellon Plastic Surgery Center based in Melbourne, Florida. He is board-certified by the American Board of Plastic Surgery and is an active member of both the American Society of Plastic Surgeons, and the American Society of Aesthetic Plastic Surgery. He currently serves as the president of the Florida Society of Plastic Surgeons, and chairman of Plastic Surgery for Holmes Regional Medical Center in Melbourne, Florida. His training includes general, plastic and reconstructive surgery from the Albany Medical Center in New York. He completed his undergraduate degree at the University of Florida, followed by his Doctor of Medicine degree from the Ponce School of Medicine. Castellon brings a refined skillset to Brevard County and Central Florida with unique expertise in full-body plastic surgery, reconstruction, rejuvenation, and minimally-invasive/non-invasive cosmetic procedures. Castellon is known for his understanding and compassionate bedside manner as well as his expertise with the latest and most advanced procedures in the field of plastic surgery.
For more information about Castellon Plastic Surgery Center, visit http://www.drcastellon.com or follow us on Facebook, Instagram, Twitter, or Google+.
SOURCE: Sciton