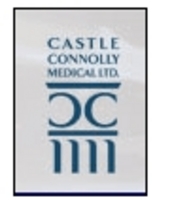 New York, NY (PRWEB) January 5, 2010
Getting fit and being physically healthier are perennially among the most popular New Year's resolutions, but New Year's resolutions are usually broken well before the end of the year. In fact, many fall by the wayside within the first month. Because so many people would like to find the best possible healthcare for challenging conditions. Castle Connolly wants to do its part to see that THIS year, you and your loved ones keep those New Year's resolutions, by allowing consumers to search for local or regional Top Doctors online at a discount. For one month only—January 2010—the healthcare research and publishing company that brings consumers America's Top Doctors®, America's Top Doctors® for Cancer, and other consumer health guides is knocking 19% off the regular annual premium membership price of $24.95. One-year premium membership will cost $20.10 for 2010 with the special discount code JAN2010
The benefits of the one-year premium membership – offered for a limited time at the discounted price of $20.10 - include:

full online access to more than 23,000 Castle Connolly Top Doctor listings
ability to search among select hospitals and centers of excellence
30% discount on all book purchases
full access to Healthcare Choice Guides
full access to Healthcare Advocate columns
Top doctors can be found throughout the nation, especially in major metropolitan areas or at academic health centers or university campuses. The Castle Connolly database of more than 23,000 of the nation's top doctors is includes leading specialists and subspecialists, as well as primary care doctors (internists, general pediatricians, general OB/GYN and family practice doctors) in various metropolitan areas of the U.S.. Castle Connolly continues to identify and add to its database excellent primary care and specialty care doctors whose own doctor peers have identified them as regionally or nationally outstanding.
About Castle Connolly
Castle Connolly Medical Ltd. was founded in 1991 by John K. Castle, (Chairman) and John J. Connolly, Ed.D. (President & CEO). It achieves its mission to be America's trusted and authoritative source for identifying top doctors and top hospitals through publication of its acclaimed Top Doctors guides, such as America's Top Doctors®, its online Top Doctors database, Top Doctors features in conjunction with numerous leading national and regional magazines and publications, and various consumer and business-oriented online partnerships. Castle Connolly annually surveys tens of thousands of physicians and the medical leadership of hospitals across the country in order to identify and select those physicians regarded by their peers as among the very best in their specialties and for specific diseases. The company also offers access to its top doctors' database to large corporations, organizations and associations through its Corporate Membership Program, and personalized assistance in finding a top doctor through its Doctor-Patient Advisory Service.
For more information, visit the company's website at http://www.castleconnolly.com.
###