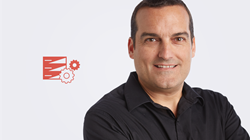 EUGENE, Ore. (PRWEB) November 14, 2018
CBT Nuggets announces the release of a new video training course, Microsoft Exchange Server 2016: Mailbox Databases.
In this intermediate-level, 48-video course, CBT Nuggets trainer Anthony Sequeira covers how to plan, deploy, manage, and troubleshoot mailbox databases with Microsoft Exchange Server 2016.
"Exchange Server 2016 features many enhancements thanks to Microsoft's vast experience in massive, cloud-based email deployments," Sequeira said. "Even with these new efficiencies, we still have a lot of work to do. This course ensures you can deploy and operate Exchange on-prem or in the cloud in the most performant and highly available manner possible."
Sequeira brings more than two decades of IT experience to his training. He holds a variety of networking and security certifications, including Cisco CCIE Routing and Switching and Cisco and CCNP Data Center. Anthony also holds many Microsoft certifications.
Microsoft Exchange Server 2016: Mailbox Databases is available as part of a CBT Nuggets subscription. Subscriptions are available for individuals or teams, and can be paid monthly, semi-annually, or yearly.
About CBT Nuggets: CBT Nuggets provides on-demand IT training for individuals and teams that is available 24/7, from any device.