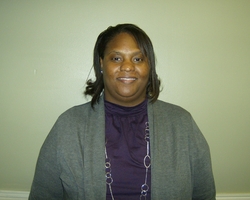 She is a great example of someone who has focused on professional development within CCA and active engagement in the company.
Nashville, TN (Vocus) December 8, 2010
CCA, America's leader in partnership corrections, has named Nechol Owens of Whiteville Correctional Facility as the 2010 "Employee of the Year."
Owens serves as training manager at the 1,536-bed, medium-security facility, located in Whiteville, Tenn., which CCA operates on behalf of the Tennessee Department of Correction. A professional with more than 10 years of experience in corrections, Owens was selected from among dozens of nominees representing CCA's 60 facilities across the nation – and a work force of nearly 17,000 corrections professionals.
"Nechol Owens is a deserving award recipient," said Damon Hininger, CCA president and CEO. "She is a great example of someone who has focused on professional development within CCA and active engagement in the company. Her peers praise her for continually training and nurturing staff throughout their careers."
In her role, Owens primarily trains new officers, oversees yearly in-service training, conducts specialized instructional programs for facility staff and other related duties. She joined CCA in 1999 as a correctional officer at the Whiteville facility, where she has been promoted to senior correctional officer and assistant shift supervisor. Owens was named training manager in 2007.
"I'm excited not only for Ms. Owens, but her honor also reflects well on the other staff at the facility," said Stephen Dotson, warden at Whiteville Correctional Facility. "She is a treasured and valued asset to the facility and to me, as warden."
In addition to her official role, Owens also volunteers for a number of other duties. She is president of the facility's Employee Engagement Committee, serves as public information officer for the facility and is a member of the Peer Review Committee.
"It's rare to find an employee who will step in when needed and one who all the other employees seek for advice," said Assistant Warden Tamara Ford, who nominated Owens. "She holds herself to the highest standards, first and foremost, and makes sure everyone else in the facility is doing the same."
About CCA
CCA is the nation's largest provider of partnership corrections to federal, state and local government, operating more than 60 facilities, including more than 40 company-owned facilities, with approximately 90,000 beds, in 19 states and the District of Columbia. In addition to providing the residential services for inmates, CCA facilities offer rehabilitation and educational programs, including education, vocation, religious services, life skills and employment training and substance abuse treatment. For more, visit http://www.cca.com and http://www.ccacommunities.com.
###