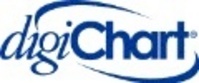 For 2007, the Commission raised the bar from the previous year's criteria. Ambulatory EHRs now must include electronic prescribing, demonstrate an ability to receive lab results, and show enhanced patient safety, quality, and security features
NASHVILLE, Tenn. (PRWEB) March 24, 2008
As a CCHIT Certified product, digiChart's EMR has been tested and passed inspection of 100 percent of a comprehensive set of criteria for:
-- Functionality (ability to create and manage electronic records for all patients, as well as automating workflow in a physician's office)
-- Interoperability (ability to exchange information with other systems such as pharmacies and laboratories)
-- Security (ability to protect patients' information)
"For 2007, the Commission raised the bar from the previous year's criteria. Ambulatory EHRs now must include electronic prescribing, demonstrate an ability to receive lab results, and show enhanced patient safety, quality, and security features," said Mark Leavitt, M.D., Ph.D., chair, CCHIT. "Investment in 2007 certified ambulatory EHRs gives providers even more powerful tools to improve quality, safety and efficiency while protecting the privacy of health information."
digiChart, Inc. improves women's healthcare and OB-GYN practices through unmatched, specialty-specific technology solutions. OB-GYN physician practices utilize digiChart's Electronic Medical Record (EMR) and Practice Management System (PMS) to make their clinical, financial and administrative operations more efficient.
The CCHIT Certified mark -- a "seal of approval" for EHR products -- provides the first consensus-based, government-recognized benchmark for ambulatory EHR products. By looking to products with the CCHIT Certified seal, physicians and other providers can reduce their risk in selecting an EHR product, allowing them to focus their evaluation on the special needs of their practices.
"We are honored to provide a product that has achieved CCHIT certification for primary ambulatory care," said Dr. G. William Bates, Chief Executive Officer of digiChart. "We believe that this certification validates digiChart as a leader in the ambulatory EHR market and confirms that we are delivering secure and innovative technology solutions. Our OB-GYN physicians can focus on patient care -- knowing that we are committed to providing the finest in healthcare information technology standards."
About digiChart, Inc. (http://www.digichart.com)
Based in Nashville, TN, digiChart, Inc. is a leader in healthcare information technology solutions and services. Dedicated to improving women's healthcare, digiChart provides Electronic Medical Record (EMR) and Practice Management System (PMS) solutions to OB-GYN practices across the country. digiChart has a license with the American College of Obstetricians and Gynecologists (ACOG) to distribute an electronic replica of the ACOG Antepartum Record.
About the Certification Commission
The Certification Commission for Healthcare Information Technology is an independent, nonprofit organization that has been officially named by the federal government as a "recognized certification body" for electronic health record products. Its mission is to accelerate the adoption of health information technology by creating a credible, sustainable product certification program. The certification requirements are based on widely accepted industry standards and involve the work of hundreds of expert volunteers and input from a variety of stakeholders throughout the health care industry. More information on the Commission and CCHIT Certified(R) products is available at http://www.cchit.org.
"CCHIT(R)" and "CCHIT Certified(R)" are registered marks of the Certification Commission for Healthcare Information Technology.