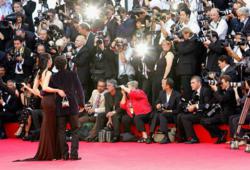 Contacting celebrities for your next event has never been easier.
Los Angeles, CA (PRWEB) March 24, 2013
Websites that supposedly give out celebrity phone numbers have always been popular, and the reality is they are not real. But don't fret because the team at LocateCelebrities.com has a solution for you: celebrity agents instead.
Our celebrity-crazed society has never been more pro-celeb. Pop culture magazines and celebrity Twitter updates only make us all hungrier for more Hollywood news; and, for that reason, Tinseltown A-list are taking advantage of the public's insatiable appetite and cashing in on personal appearances. So, yes, anyone can rent a celebrity now.
In time's past it would have been unthinkable for an average person to get access to someone like Mariah Carey or Britney Spears for a private performance at a birthday party -- now it's actually a reality. Celebrity agents are brokering such deals for special appearances, events and fundraisers.
The team at LocateCelebrities.com has over 20 years of experience in the entertainment industry, so they have a network of contacts in the world's largest talent agencies and celebrity management companies. Their database has over 55,000 up-to-date celebrity addresses, phone numbers and emails for actors, producers, directors, philanthropists, billionaires, rock stars and other types of high-profile TV personalities.
People contact celebrities for a number of reasons: autographs, fan mail, business ventures, personal appearances, charity events, donations, book deals, and endorsements. Regardless of the reason, LocateCelebrities.com has a robust database of contacts for celebrities in and out of the United States.
Going through celebrity agents is the best way to contact a celebrity because fan sites are always run by third-party companies. So if you want Lady Gaga to appear at your children's charity event, then the most advised route is to contact the representative of the personality you want to reach.
Celebrities for charity causes are more and more common now, so getting a Hollywood couple like Brad Pitt and Angelina Jolie to come to an event is not impossible. It just takes a strategy for contacting celebrities, as well as patience.
Fundraisers probably won't be able to reach a celebrity directly on the first attempt, but that's why the team at LocateCelebrities.com gives all the addresses and phone numbers for the celebrity on file: agent, manager, public relations representative, lawyer, production company, etc. With a myriad celebrity contacts at one's fingertips, a variety of approaches for reaching your favorite celeb can be employed.
If you want to reach someone like Johnny Depp, Bradley Cooper, Gerard Butler, Kristen Bell, Ryan Gosling, or Kim Kardashian for a charity event, business proposal, endorsement or just an autograph, go to http://www.LocateCelebrities.com. All orders are processed security through PayPal.