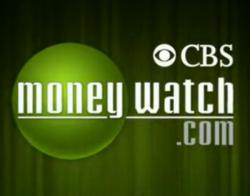 Celebrity endorsements can bring worldwide exposure to your product
New York City, New York (PRWEB) March 28, 2013
The entertainment industry professionals at CelebrityNook.com have expanded their database of celebrity contacts to include all segments of the international entertainment community: movies, music and television personalities. With the database upgrade, which starts today, getting business proposals to celebrity agents will be even easier than before.
If fundraisers want to book a celebrity for a charity event or private party, reaching business managers is as easy as clicking a computer mouse. CelebrityNook.com has a robust database that includes celebrity agents, lawyers, publicity representatives, and production companies. The advantage, of course, is to be able to contact a celebrity directly because going through a third-party fan site is usually a waste of time.
Getting in touch with celebrities was something fans could only dream of in the past – now it's a lot more commonplace and celebrity agents are all too happy to book a celebrity for an event because they make lucrative commissions brokering the deals.
Want an autograph from Taylor Swift? How about having Selena Gomez make an appearance at a birthday party? Need Miley Cyrus or Adele Adkins to support the local children's charity? The first step is to contact the celebrities' agent or manager and make a request.
Of course, reaching celebs goes beyond just autograph requests because celebrities are now more involved in endorsements than ever before. High profile TV personalities and Oscar-winners are all too happy to endorse a product or new book because the back-end profits for them can be a great windfall. So why not ask someone like Nicki Minaj, Jennifer Aniston or Katy Perry to launch a new product onto the world stage?
The best part about working with CelebrityNook.com is that celebrity addresses and phone numbers come with a step-by-step guide for reaching celebrities with success. So a plan to contact Justin Bieber or Rihanna just to ask for a lunch date, perhaps, should be modified because a busy celeb isn't likely to respond unless the proposal is worthwhile.
ABOUT THE COMPANY
CelebrityNook.com has contacts that work in the planet's top talent agencies and has access to more than 50,000 up-to-date celebrity addresses, phone numbers and emails to Hollywood A-list actors, directors, producers, and Grammy-winning singers. With decades of experience, the professionals at Celebrity Nook work tirelessly to ensure that the database is updated daily, so clients always get the most accurate information available. The company has been featured in dozens of media outlets including CBS, The Miami Herald and The San Francisco Chronicle. Additionally, the company offers payments through PayPal, the world's most trusted payment center.