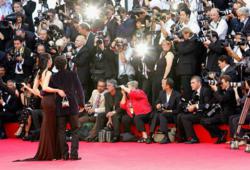 Celebrities are more accessible than you think. You have have to approach them through the right channel and with tact.
Los Angeles, California (PRWEB) March 19, 2013
The team at CelebrityNook.com – run by entertainment industry insiders from Hollywood – has launched a new website for people who need to contact celebrities for fan mail, personal appearances, endorsements, charity events, donations or autographs.
CelebrityNook.com has contacts that work in the world's top talent agencies, publicity companies, and celebrity management firms; so the team has access to a list of over 50,000 up-to-date business contacts for Hollywood A-listers, best-selling authors, athletes, billionaires, singers, politicians, and other types of business moguls in and out of the United States.
In time's past, if you wanted to reach a celebrity agent, then expensive membership publications needed to be purchased. The unfortunate reality of such publications – not counting the fact that they are cost prohibitive – is that the addresses for celebrities can either outdated or erroneous. CelebrityNook.com provides real-time information that's guaranteed 100% accurate or your money back.
Unlike other professional services that demand customers buy pricy membership subscriptions that automatically deduct payments from the customer's credit card, CelebrityNook.com offers à la carte service through PayPal – so clients may purchase a single celebrity contact without giving up confidential or personal data.
Additionally, CelebrityNook.com gives all the business contacts for the celebrity on file: agent, manager, lawyer, publicity rep, production company, business office, etc. Having a variety of legitimate business addresses and phone numbers for your favorite celebrity not only increases your chances of reaching them, but also adds a great deal of legitimacy to your approach. Going through a fan site, for example, is fruitless because they are run by third-party companies that won't forward your correspondence.
The best part of working with Celebrity Nook is that clients receive a mini tutorial with step-by-step instructions for increasing their chances of getting a reply from the celebrity directly. These insider secrets are some of the same methods that charity organizations and fundraisers use to reach VIPs, high net worth families, billionaires, actors and TV personalities.
In today's ad-heavy world, celebrities and charities go hand-in-hand because the power of a celebrity appearance can launch a company or product onto the world stage. The trick, of course, is getting a high-profile personality to fall in love with your cause.
The team at CelebrityNook.com offers clients who purchase services some advice that will enable clients to contact a celebrity with success, and that comes down to a solid strategy. It's not enough to just have the contact information because public figures are bombarded with thousands of proposals a year, so standing out from the crowd is important.
Whether you want to contact Oprah Winfrey, Bill Gates, Angelina Jolie, Brad Pitt, Jennifer Lawrence, Bruce Willis, Johnnie Depp or Emma Stone for an autograph or celebrity charity event, the team at http://CelebrityNook.com can help.