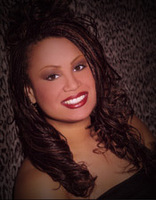 "We have treated a fair number of celebrities over the years at our practice and it has always been a very exciting and enjoyable experience," Hall stated.
Scottsdale, AZ (PRWEB) March 21, 2010
Dr. William Hall, Chief Surgeon and Founder of Infini Cosmetic Associates in Scottsdale Arizona, was featured in a national celebrity news and fashion magazine for his surgical makeover on R&B singer Ce Ce Peniston. In the March issue of US Weekly Magazine, Peniston revealed her physical transformation in a two-page story that unveiled the details in before and after pictures and a post-surgery photo with Dr. Hall.
It is a growing trend for celebrities and stars to debut their cosmetic makeovers in tabloid magazines and "go-public" with their enhanced profiles and body work. Peniston agreed to be up-front, open and honest about her alterations in the US Weekly Magazine article: http://www.infiniskin.com/US_Weekly_Magazine.html.
The surgery was a "hit" for the four-time recording artist, who claimed she felt like a new person after the tumescent liposuction procedures and Endermologie® treatments she received at Infini Cosmetic Associates. Peniston decided on tumescent liposuction to slenderize her figure and to achieve a more chiseled look in her lower face, chin and neck. Endermologie® is the newest, most innovative cellulite treatment available to sculpt the body. This treatment was used on Peniston after her liposuction to avail optimum results.
Infini Cosmetic Associates offers the latest advances in Tumescent liposuction, Laser liposuction and Smart® Lipo to improve contours and physical aesthetic precision. This elective body-sculpting procedure only requires a local anesthetic, which virtually eliminates the downtime and high risks commonly associated with traditional liposuction. Plus, the procedure uses finer instruments for more accurate and controlled sculpting.
"The best news is that there are no stitches with this surgery, patients can return to work within 48-hours, and the results of the procedure are precise and permanent," Dr. Hall proclaimed. "In addition, there is no bruising or scarring and patients heal quickly, so they can go show-off the results within days," Hall said.
Cosmetic surgeries and transformations have always been popular among actors, stars and artists, but only recently have they been more transparent with the press. Photo opportunities and celebrity paparazzi shots that exploit their physical flaws, cellulite and bad-hair days only heighten awareness and highlight imperfections, so naturally, celebs want to "stay on top of their game" to look good for the cameras.
"We have treated a fair number of celebrities over the years at our practice and it has always been a very exciting and enjoyable experience," Hall stated. "Sometimes they wish to remain anonymous, so we see them privately, by special appointment."
There is no better time than the present to look and feel your best. Call 480-946-7100 or visit http://www.infiniskin.com and find out more about tumescent liposuction and Endermologie®.
###