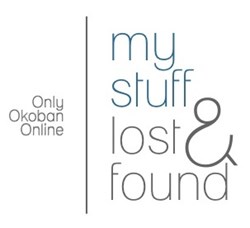 Now, with Okoban and mystufflostandfound.com any lost cell phone or other valuable can find its owner. Often, the lost valuable finds the owner before the owner realizes the item is lost.
Atlanta, GA. (PRWEB) March 26, 2013
From helping out in awkward social situations to finding their own way home when lost, mobile phones can perform an amazing variety of services. The following cell phone tips and tricks will help get the most from mobile devices.
ACCESSING INFORMATION
1. Text GOOGLE (466453) or "ChaCha" (242242) with a question or search query. Within seconds the results will return as a text message.
2. Live traffic reports can be downloaded to a phone at Traffic.com.
3. Google maps mobile website offers detailed directions to and from locations, complete with satellite photos and maps that can be downloaded to a cell phone.
4. 800-free-411 provides no cost dial directory assistance in exchange for listening to about 15 seconds of advertising.
INCOMING CALLS
1. To avoid an interruption there is a silent ringtone that can even be assigned to specific callers, which will forward the call directly to voice mail. The call can then be answered at a more convenient time.
2. To create an interruption in order to escape a boring meeting or awkward situation "Popularity Dialer" or SorryGottaGo.com may be the answer. These services provide strategically timed interruptions for an "emergency" departure.
3. Google "Make a ringtone from an MP3" to find tutorials about how to turn virtually any mp3 recording into a ringtone.
FOLLOWING FRIENDS AND FAMILY
1. "Google Latitude" allows someone to view a phone's location on Google Maps so for instance, a parent could be sure their child makes it home from school. "FamilyMap" (AT&T) and "Family Locator" (Verizon and Sprint) offer similar programs, letting family members keep track of all the phones on a wireless account.
2. Pictures can be uploaded to multiple sites like Flickr, Twitter, Facebook, MySpace, and more all at one time with a service called PixelPipe. At the time of this writing PixelPipe is reorganizing but will be accepting new registrations again soon.
LOST CELLPHONES CAN FIND THEIR OWNERS
1. Almost all "lost" items get found by someone. Most finders want to return the item if it's easy for them to do the right thing. Too often, items don't get back to their owners simply because there is no way to tell who the owner is.
2. Okoban® tracker tags from mystufflostandfound.com solve the problem by connecting finders with owners quickly, securely and privately, anywhere in the world. Finders simply enter the tracker tag's Unique Identification (UID) code and the recovery location on the Okoban website. The system then immediately notifies the owner, anywhere in the world, with a secure email and text message of the found valuable and its recovery location.
3. For just a few dollars, Okoban tracker tags can protect phones, laptops, tablets, passports, luggage, purses, cameras, keys, credit cards, pets and other valuables.
4. "Now, with Okoban and mystufflostandfound.com any lost cell phone or other valuable can find its owner," says Gordon Burns, CEO of My Stuff Lost and Found. "Often, the lost valuable finds the owner before the owner realizes the item is lost," says Burns.
UNIQUE USES FOR A PHONE
1. To avoid stacks of clipped coupons cluttering up pockets and purses, Cellfire.com will display usable shopping, restaurants, and entertainment coupons on a phone.
2. Snap a picture of a parking spot to avoid wandering the parking lot searching for a lost car. Take a photo of prices at different stores, notes in class or the car part that needs to be replaced at the auto parts store. A picture can truly be worth 1000 words.
3. Send and receive money. By activating a cell phone on a PayPal account it is possible to pay bills and transfer money with a phone.
PHONES AS AN EMERGENCY RESOURCE TOOL
1. Prior to an emergency (like right now), store useful contact information including:
Police Department
Fire Department
Poison Control
Local Red Cross Chapter
Medical Insurance Contact
Gas Company
Electric Company
Homeowners Insurance Contact
2. Create a group of personal emergency contacts including family, friends and work. One text can then let them all know your status after an emergency.
3. Sign Up For Emergency Alerts. Many cities and counties have emergency alert services. If available sign up for your home area and anywhere you travel frequently.
4. Emergency 911 calls work in the U.S. but not worldwide. To get emergency help throughout the world dial 112. This will search and connect to whichever emergency service is available locally.
Mystufflostandfound.com is the online gateway to Okoban's tracking service for valuables and free global lost and found service for life. Purchase Okoban online at http://www.mystufflostandfound.com