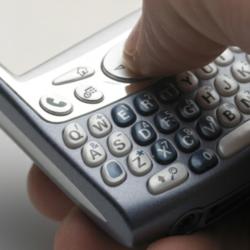 Repairing Your Cell Phone Keypad Just Got Faster and Easier Through CellularDR.com
Glendale, California (Vocus/PRWEB) January 13, 2011
In order to better serve their customers CellularDR.com is proud to announce the expansion of their cell phone keypad repair service covering most makes and models. Whether the consumer has a brand new Apple iPhone, a Blackberry, an HTC or Android cell phone just to name a few, CellularDR.com has all the parts including keypads, PCB keyboards, key dome mylars to fix them.
The cell phone keyboard repair service is aimed at providing a cost effective and sensible alternative to buying a new cellphone. Most consumers assume that when a commonly used function of a cell phone such as the keyboard is no longer functional or damaged, it is less expensive to purchase a new phone. Moreover, repairing a cell phone has a pre-determined stigma of being more hassle than it is worth. This is simply not the case. You can repair a damaged cellphone, save a lot of time, hassle and money.
CellularDR.com challenges consumers to rethink the cell phone repair process. With a flat rate diagnostic and repair fee, people know exactly what to expect and have the option to repair their phone, decline the repair if the phone is in need of an expensive replacement part and not worth fixing. Traditional cell phone repair shops do not have a flat rate fee and fix a phone without further communication with the customer until it is too late. CellularDR.com offers affordability, swift repairs and communication that place the consumer in total control. CellularDR.com will not replace any parts on the phone until they speak with the customer and the customer purchases the needed part online. This gives peace of mind to the cell phone owner knowing that they will not receive a bill they did not expect.
A cell phone keypad can be repaired in 3 easy steps and back in the hands of the owner. After logging onto the CellularDR.com website, the user simply orders the cellphone repair service needed and sends in the cell phone. The technicians will diagnose the cell phone and repair it. If it needs a replacement part, the customer will be contacted with further information. The phone is then shipped back after it is repaired.
Samsung, LG, Blackberry, AT&T, HTC Android and many other cell phone users have trusted CellularDR.com for many years to deliver affordable, reliable and quality cell phone repair services and parts. Visit http://www.CellularDR.com for a wide range of cell phone repair services for some of the most popular makes and models of phones.
About CellularDR:
CellularDR.com is the trusted leader in providing cell phone repair, software upgrade, cellphone contact data transfer, cell phone repair parts, accessories and other cellular phone services both online at http://www.CellularDR.com and at their offices centrally located in Glendale, California serving the surrounding cities: Los Angeles, Pasadena, Burbank, La Canada, Studio City, Sherman Oaks, Santa Monica, Hollywood and North Hollywood. Services are provided on a variety of cellular phone makes and models including major brands such as Apple iPhone, Rim Blackberry, HTC, Kyocera, LG, Motorola, Nokia, Palm, Pantech, Samsung, Sidekick and Sony Ericsson cell phones.
Contact:
CellularDR.com National Cell Phone Repair Hotline
Toll Free (877) 288-4488
Join CellularDR on Facebook
Follow CellularDR on Twitter
###