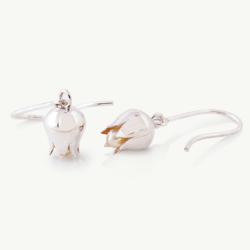 With a traditional Irish upbringing, Easter was always a time for celebration in our home. We hope to spread that cheer with our holiday promotion this Easter Weekend
New York, NY (PRWEB) March 29, 2013
Today - Celtic Promise, the leading online Irish jewelry store offering fine Celtic jewelry and designer Irish jewelry, is celebrating this Easter with a 10% Off promotion across all jewelry at CelticPromise.com.
"With a traditional Irish upbringing, Easter was always time for celebration in our home" says Celtic Promise co-founder Siofra Hill. "We are hoping to spread that cheer with our Celtic Promise customers with a special holiday promotion this Easter weekend".
Celtic Promise was launched in October 2011 by Irish born entrepreneur Siofra Hill. Frustrated by her inability to source quality Irish jewelry designs outside of Ireland, she set about to bring a fresh approach to the online Celtic and Irish jewelry sales. The company aims to seek out new and exciting Irish jewelry designers, usually only found at exclusive design stores and craft fairs in Ireland, and to connect them with online purchasers in the US and Internationally.
Hill's top picks this Easter include the store's collection of traditional Celtic Cross designs by Wicklow based designer John Condron. With each cross being an exact replica of the ancient High Cross designs still standing in Ireland today, each piece is like a miniature work of art.
For those looking for a more contemporary design, Hill recommends that customers visit the stores Irish Wild Flower Jewelry collection, inspired by the wild beauty of the Irish countryside. The collection includes delicate flower earrings by Brian De Staic as well as abstract, sculptural flower designs by award winning Irish designer Martina Hamilton.
In preparation for the Spring / Summer season the company has additionally been building on its catalog of Irish Engagement rings and Celtic Wedding Rings by leading design companies including Boru and ShanOre as well as designer Joseph Harbourne. The designers view the representation as an opportunity to reach a wider more affluent market outside of Ireland, whose economic troubles have negatively impacted domestic jewelry sales in recent years.
The store's '10% Off and Free Shipping' promotion starts at midnight 29 March and runs until midnight on Easter Monday 1 April. More information about the promotion is available on the Celtic Promise website.