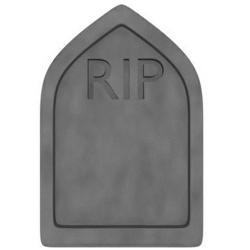 Portland, OR (PRWEB) March 15, 2013
Cemetery.us.org officials announced this week the launch of their new blog. The company will provide information on many different topics regarding death records so that their customers can stay informed.
The new blog already contains numerous articles on risks of identity theft from those who have passed, including criminal and online dating scenarios. The company has also shared office updates and other relevant news to keep clients up-to-date on their latest happenings.
One rep commented, "Our customer service team is equipped with a few talented writers, so we figured we could put their brains to use. This group of writers will update the blog regularly, once or twice a week, to keep clients aware of the latest cemetery record news."
Cemetery.us.org already provides a valuable service providing death and obituary records to their customers. A blog was just the next step in progression for the company. Sharing the latest cemetery record news is imperative.
The company understands why customers would be interested in their family tree, and they want to help them get the information they are looking for. The huge database of cemetery records that can point anyone in the right direction.
The new blog can be visited at http://cemeteryblog.us.org for customers to enjoy, comment, and hopefully share with friends. The company invites client to email topics for them to write about at manager(at)cemetery(dot)us(dot)org.
About Cemetery.us.org:
Cemetery.us.org allows families to search cemetery records of deceased relatives. Find names, professions, and other pertinent family history by running a cemetery record report on this reliable resource full of millions of records.