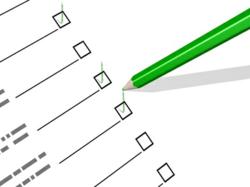 With millions of historical records in their database, the company wants to know what ones stand out the there customers and actually make a difference
Memphis, TN (PRWEB) March 14, 2013
Census.us.org is always on the lookout to make their family history and census records better. The website is now polling customers to find out the most "different" or "weird' kind of sources they have found on their family research quests.
By visiting the Census Blog, customers can answer the question, "What's the weirdest source you've found family data on?" The website is collection information on different places or sources where they have found family data.
With millions of historical records in their database, the company wants to know what ones stand out the there customers and actually make a difference.
Options for the survey include utility bills, TV scripts, phonebooks, certificates, and other where users can fill out their own experience.
The weirder, the better, that way the company can get an idea of what records they need to add to their database that their customers may be looking for. Census.us.org tries to stay on top of the most recent trends in the family research industry, and this will allow them to.
For researching the history of a person, census records such as the ones available at Census.us.org could easily be the most comprehensive and reliable. Visit the blog to take the survey or the website to find out more about a family history.
About Census.us.org:
Census.us.org enables anyone on the Web to search through census reports, background checks, driving histories, family records, and more. This comprehensive database allows anyone to be found within minutes of a census search being done.