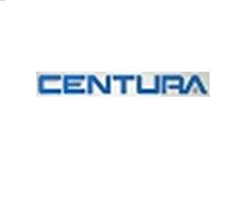 Centura Magazine also describes cutting-edge products that are becoming more and more popular.
Toronto, Canada (PRWEB) March 20, 2015
Centura Tile (http://www.Centura.ca), North America's premier distributor of both residential and commercial floor and wall fashions, is announcing the release of the new issue of Centura Magazine.
With locations from Vancouver to Halifax, Centura Tile houses products for everyone from designers to contractors to do-it-yourself homeowners. These clients can use Centura Magazine to receive an accurate-as-possible description of the different flooring tiles, wall tiles, and the countless other products that Centura Tile locations carry.
"Everything we represent is in our magazine," says Ross Keltie, vice president of sales and marketing at Centura Tile. "In Centura Magazine, we focus and try to give readers a full scope of what we have now and some things we'll have in the future."
Keltie explains that in addition to the articles about the history and various aspects of designing and installing tiles, the magazine also features up-to-date and accurate depictions of and information about many of the tiles and other products available from Centura locations across Canada.
"Centura Magazine also describes cutting-edge products that are becoming more and more popular," he adds. "From the rise in popularity with barrier-free showers to innovative porcelain tiles with recycled content, the quality and uniqueness of what we're offering is present throughout the entire publication."
"Another feature of the latest Centura Magazine is tips and advice about how to manage the variations of tile and where they would best be suited within the home," Keltie concludes. "Tile is very versatile and can be used in pretty much every room of a home. But with so many different options, it can get tricky understanding just which tile to choose and where they should go. Centura Magazine helps with that while also providing descriptions of the manufacturers and their brands."