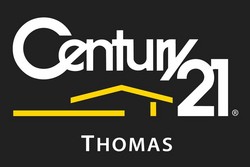 With many homeowners struggling with the possibility of foreclosure, these real estate professionals are now even better prepared and committed to help the residents and communities of Horry County and surrounding areas
North Myrtle Beach, SC (PRWEB) November 16, 2010
CENTURY 21 Thomas, North Myrtle Beach's oldest full service Real Estate and Vacation Rental Company, is pleased to announce that eight real estate agents with the North Myrtle Beach office have recently earned the prestigious Certified Distressed Property Expert® (CDPE) designation, having completed extensive training in foreclosure avoidance, with a particular emphasis on short sales.
"We are very proud of our sales associates Cathy Bush; Sue Catania; Albert Evans; Melody Evans; Nettie Hutter; Robyn Lane; Scott Mathews; Jeanie Swanson; and Jeannie Turner and congratulate them on their achievement," said Mark Dayvault, Sales Manager for CENTURY 21 Thomas. "With many homeowners struggling with the possibility of foreclosure, these real estate professionals are now even better prepared and committed to help the residents and communities of Horry County and surrounding areas," added Hank Thomas, President of CENTURY 21 Thomas.
Short sales allow the distressed homeowner to repay the mortgage at the price that the home sells for, even if it is lower than what is owed on the property. With plummeting property values, this can save many people from foreclosure and even bankruptcy. More and more lenders are willing to consider short sales because they are much less costly than foreclosures.
Today, more than 13 percent of homeowners are delinquent on their mortgage or in the foreclosure process. This is occurring across all price ranges, and the fastest-growing category of homes in foreclosure is the luxury home market.
"The CDPE designation has been invaluable as I work with homeowners and lenders on complicated short sales," said Ms. Turner. "It is very rewarding to be able to help families save their homes from foreclosure."
Alex Charfen, co-founder and CEO of the Distressed Property Institute in Austin, Texas, said that agents such as these CENTURY 21 Thomas associates with the CDPE Designation have valuable perspective on the market. Their training in short sales can offer homeowners real alternatives to foreclosure, a process that can be devastating to credit ratings.
"These experts better understand market conditions than the average agent, and can help sellers through the complications of foreclosure avoidance," he said.
The Distressed Property Institute provides live and online courses to train real estate professionals how to help homeowners in distress, with a strong focus on handling short sales.
"Our goal is to help as many homeowners as possible, by educating as many real estate professionals as possible," Charfen said. "These motivated agents have demonstrated a commitment to struggling homeowners, a commitment that can provide much-needed stabilization to the community."
About CENTURY 21 Thomas
CENTURY 21 Thomas, established in 1962, is North Myrtle Beach's oldest full-service real estate agency and vacation rental management company. CENTURY 21 Thomas lists and handles the sale and purchase of retirement properties, vacation homes and condominiums, investment properties, and primary residences. They also manage a large selection of vacation rental homes and condominiums, with properties located oceanfront, waterfront along the channels of Cherry Grove Inlet, and within easy walking distance of the beach. Their reputation as a real estate leader, knowledge of the area and the exceptional service provided to clients and customers are the keys to their success and longevity.
CENTURY 21 Thomas can be found on the web at http://www.CENTURY21thomas.com; or via phone at 843-249-2100.
# # #