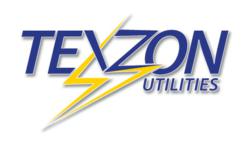 Texzon's revolutionary technologies will significantly impact the global energy landscape.
Dallas, TX (PRWEB) March 28, 2013
Texzon Utilities, a national energy technology development and procurement firm, today announced the appointment of Michael W. Miller as CEO. He will be responsible for guiding all aspects of the company's growth, including business development, growing the executive team and leading the development of global energy solutions.
General Miller was the senior health care administrator in the Air Force and was responsible for the development and execution of the Air Force Medical Service's $5.8 billion annual budget, before his retirement in 2012.
"I am thrilled to be joining an organization with such a strong commitment to energy technology and energy management," said Miller. "Texzon's revolutionary technologies will significantly impact the global energy landscape. This is the just the beginning of many future emerging technology solutions on the horizon."
Texzon's technology division recently announced the acquisition of another patent for the Ring Power Multiplier (RPM). Texzon has exclusive worldwide marketing rights for the RPM technology, invented by Dr. James Corum, renowned scientist and physicist. The RPM is a NASA-tested technology that offers continuous, instantaneous power protection, a breakthrough solution for worldwide grid stability by virtue of its ability to store AC power. Four patents have been awarded on the technology with additional patents pending.
Texzon's premium energy management services includes energy procurement, risk management, market intelligence, data management and sustainability consulting, Texzon helps companies make well informed, strategic decisions regarding their energy purchases, producing savings that track to the bottom line.
About Texzon:
Texzon is one of the nation's leading aggregators of electricity. Texzon was recognized in Entrepreneur Magazine as one of the "Hot 100" Fastest Growing Businesses in America. Inc. Magazine also listed Texzon as a top 20 energy company in "The Inc. 500." Texzon currently operates in Texas, Ohio, Pennsylvania, Illinois and New Jersey. Texzon is also a developer of CHP (Combined Heat & Power) projects in U.S. markets.
Contacts:
Michael W. Miller
generalmiller(at)texzon(dot)net