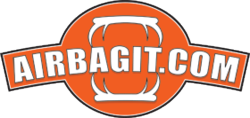 Chassis Tech always strives for innovation and renewal
Mesa, Arizona (PRWEB) April 09, 2012
Chassis Tech recently released numerous upgrades to its superior line of popular customizable body parts, including: hoods, buckets and fenders.
"Our new products are truly superior," Joe Morrow, Chassis Tech President, said in a recently released press statement. "We are very excited to launch these items to our devoted, supportive customers."
In continuation with its leading line of auto body parts, Chassis Tech introduced products that include red, blue and silver-flamed stainless chrome rear-view mirrors, a wide variety of fenders as well as European tail lights and a broad selection of brake kits.
The auto-parts company also revealed products such as black, chrome and red six-hole steering wheels, brushed-aluminum shifter knobs, a host of make- and model-specific products, and numerous wheel tubes.
Enthusiasts can also check out Chassis Tech's latest offerings of windshield squirters, a wide variety of decals and glowing door hinges.
Chassis Tech initially started out as a single company called, AirBagIt. In 1992, the firm expanded its specialty lines to include air-suspension systems and other products. Also in 1992, the company expanded and formed Chassis Tech.
The revamped body parts and cosmetic selections are the latest innovations to be introduced by AirBagIt and Chassis Tech over the last few years.
"We've always understood the importance of reinvention and dedication to excellence," Morrow said. "Chassis Tech always strives for innovation and renewal."
For more information on AIM Industries or the AirBagIt and Chassis Tech brands call (800) 842-8789.
About Chassis Tech
Mesa, Arizona-based car parts company, Chassis Tech has been the leader of aftermarket air-suspension kits since 1992. Along with its diverse line of products, the company also offers a full line of air-lift suspensions, lowering kits, leveling kits and more, plus a broad array of body-styling and cosmetic parts and accessories.