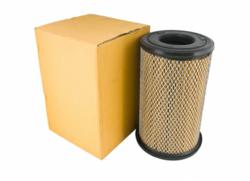 The current inventory includes engines, transmissions, differentials, transfer cases and other popular parts.
San Antonio, Texas (PRWEB) March 03, 2013
30 percent of the annual automotive sales data comes from the purchase of aftermarket auto parts according to U.S. Department of Commerce. The demand for new, rebuilt and preowned auto parts continues to increase online sales for many companies. The http://autoprosusa.com company is now offering cheap auto parts online to help provide resources for buyers trying to locate these components. The current inventory includes engines, transmissions, differentials, transfer cases and other popular parts.
The traditional way to purchase preowned automobile parts is to use junkyards or salvage companies that specialize in obtaining high mileage units. While some installations can be beneficial for these parts, many buyers search for parts that do not come with high levels of wear and tear.
Many new and preowned vehicle owners prefer to buy parts that are rebuilt or discounted to offer cost effective replacement solutions. The cheap parts now provided online seek to provide better inventory options for buyers making a one-time or repeat purchase.
Basic auto parts can be found for aftermarket purposes in new or preowned vehicles. Most of the expense of replacing a high value component comes from importing parts by retailers. While many United States manufacturers license aftermarket parts production, not all import automakers provide replacement parts outside of dealerships.
The AutoProsUSA.com company is able to provide domestic and foreign auto parts directly to customers online. The partnerships created by this company provide the ability to distribute these parts to the public.
The low price inventory that is now provided is in addition to an easy to use price location system. This company has developed a 21st century price comparison tool. A quick search can be made online that provides immediate comparisons of prices for multiple online retailers.
These comparisons can be made 365 days a year without researching multiple retailers online to find the most affordable price. The current inventory levels are also provided to assure that all customers can find parts for current and classic cars, trucks and SUVs.
About Auto Pros USA
The Auto Pros USA company launched earlier this year to provide one of the best resources to locate parts on the Internet. The inventory of new, preowned and rebuilt carried and promoted by this company offers the buying public better resources to purchase. The distribution contracts put in place by this company have helped to introduce better pricing for customers. The Auto Pros USA company is one of few now offering shipments on the same day that orders are processed online. This expedited method of finding parts for late model and classic vehicles is helping this company forge ahead as an online seller.