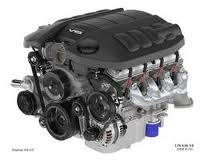 The new pricing applies to four-cylinder, V6 and V8 sizes to fit most vehicles.
Beaumont, Texas (PRWEB) March 12, 2013
The purchase of a new vehicle is only one expense that drivers have during the ownership period. Wear and tear, break down and engine failure can happen to a vehicle in any condition. The MotorUniverse.com company is now offering cheap engines for sale directly to preowned vehicle owners. More details can be found at http://motoruniverse.com.
These used condition engines are now inspected before customer purchase to ensure that quality as well as a low price are offered to every buyer. The new pricing applies to four-cylinder, V6 and V8 sizes that fit most vehicles.
Replacement vehicle engines are normally categorized into three separate types. These types often differ in terms of pricing and quality from retailer to retailer. New condition engines are one type typically sold directly from dealerships. The retail price attached to these motors can sometimes exceed the value of a preowned vehicle.
Remanufactured engines are one type that offer new parts installed in place of worn out parts from a preowned motor. These are typically priced higher than the standard used engine. The motors now discounted online are in used condition and the majority of the units are now with low mileage blocks.
Aside from the purchase of a used motor, breakdown coverage and wear and tear protection can be difficult to find. Many secondary market engine sellers are categorized as salvage companies or junkyards. The high mileage motors typically sold through these companies rarely come with more than a 30-day warranty after installation.
The Motor Universe company now supplies used engine warranties that offer respectable amounts of coverage. The exterior condition, age of the motor and where the engine was purchased is figured into each warranty policy.
The addition of cheap engines for sale is one method used by this company to help reduce purchase costs. A recent measure to ship engines free of charge was tested through this company. The success rate of this free shipping for engines program has now made this policy permanent.
All used motors now shipped for customers are now sent for no additional shipment cost. The immediate removal of these fees has helped to lower the cost for replacement engines for customers.
About Motor Universe
The Motor Universe company sells used engines that are double checked for accuracy before customer shipment. This company works very closely with top engine supply companies in the United States. The quality, mileage and engine condition are always evaluated before these motors are sold to customers. The low pricing method selected by this company has helped introduce more people to a better price. The Motor Universe company gives out warranty protection for no additional cost to buyers. This company has placed these policies into action to fill in the coverage gaps that can be left out from other retailers.