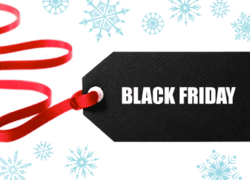 This is a great time to buy a home security system. The holidays are a big push for these companies and consumers have a great opportunity to save big.
San Diego, CA (PRWEB) November 22, 2012
Consumers are used to seeing clothing, electronics, and common household appliances at rock bottom prices once the holiday shopping season kicks off on Black Friday. What they may not realize is that in addition to the one time retail deals of Black Friday, consumers can also score some sweet deals from many service companies, including ones in the home security and alarm industry.
With the holiday shopping season delayed this year due to the influence of both Hurricane Sandy and the presidential elections, all forms of retailers are more desperate than ever to lure potential shoppers with attractive discounts and other specials. Alarm system companies are certainly not an exception to that rule. This holiday season, consumers should expect some of the heaviest discounting on alarm and home security systems that anyone has seen within recent history.
Here are four tips for cost conscious consumers who hope to get the best Black Friday (or even later holiday) deals on their home alarm system purchases.
1. Consumers should not wait until Black Friday to call security and alarm companies. By starting their shopping now (while delaying their purchase until later) they can find out which companies provide the best home alarm system and other services. Given the importance of securing one's home and family, a highly informed choice is always best. (Reading alarm system reviews always helps as well.)
2. Quote shopping is a time honored traditional that can work wonders in the home alarm and security sector. Sales representatives will often be eager to meet their end-of-year sales targets and may be more likely to exchange sacrifice a portion of their commission in exchange for a quick deal. (Mentioning a competing company's Black Friday deal never hurts.)
3. When talking to sales representatives, potential customers should always ask about the company's Black Friday deals. Even if the company doesn't have such a deal in the works, the question does work as an easy prompt for letting the sales representative know that he or she needs to enter "negotiation mode."
4. Asking about the duration of any Black Friday deals is important -- both to ensure that customers do not miss any deals, but also to signify that the customer does not have a problem in drawing out the buying process. Sales representatives with quotas to meet may try to deal more aggressively with a customer they know is interested to land a quick deal.
For more information on home alarm systems, readers should visit AlarmSystemReport.com. In addition to advice, the site contains expert reviews on a variety of home alarm system vendors. The site is consumer's source for inside information on all of the topic alarm and home security companies, including ADT, LifeShield Security, Protect America, Vivint, and FrontPoint Security reviews.
About AlarmSystemReport.com
AlarmSystemReport.com has one of the longest serving teams of home alarm system experts who analyze, evaluate, and review all the products and services of top home alarm system companies. The company's website, freely accessible to the public, strikes to arm consumers with all the information they need to make the most educated decision about their household's safety and security. To learn more about our security system reviews, please visit SecuritySystemReviews.com
###