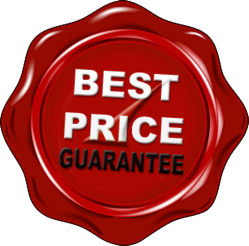 Denver, CO (PRWEB) March 27, 2013
Top security systems online reviewer, SecuritySystemReviews.com has unveiled its list of the most affordable home security systems in the country. The list hopes to guide budget-conscious homeowners to find the most inexpensive security solutions without compromising quality.
Leading the list is LifeShield home security. Based on the LifeShield review of SecuritySystemReviews.com, the company offers some of the most affordable rates for wireless home security systems. Since the products of LifeShield Security are comprised of DIY wireless equipment, they don't come with installation fees. Customers are also not required to pay for fire, medical and carbon monoxide monitoring. LifeShield Security makes it easy and inexpensive for homeowners to expand their home monitoring system like adding sensors or security camera. LifeShield's recent partnership with Protection One boosted its monitoring capabilities while maintaining some of the best prices in the industry. With low up-front cost and very affordable monthly fees, the only possible disadvantage for customers is that the LifeShield uses proprietary equipment, which helps the company keep their monitoring cost at a minimum. Customers can avail of zero up-front cost deal if they sign a monitoring agreement with LifeShield Security.
Ranking second in the list is Protect America. According to the Protect America review at SecuritySystemReviews.com, the company's home security system made it to the list because of their minimal up-front cost scheme, which is available for five different equipment packages. Because of this, customers receive a lot of benefits for their money. Protect America's home security systems are composed of Do-It-Yourself GE hardware, complete with a touchscreen control panel. Such systems exhibit the latest wireless technology that allows secured web and remote access. Protect America's offers several options when it comes to monthly monitoring, giving more leeway to those on a tight budget. As reported by SecuritySystemReviews.com, the company also offers a lifetime warranty for all its home security system equipment, which warranty will potentially save customers a lot of cash in the long run.
Vivint Security comes in third in the ranking of the Most Affordable Home Security System. Security experts at SecuritySystemReviews.com believe that the adjustments made by the company on their pricing structure made their advanced security system more affordable and accessible to homeowners. When it comes to home automation systems, Vivint Home Security offers the most affordable package, which even earned a Consumer's Digest Best Buy award. The home automation, which combine energy management, security, home automation and monitoring is hard to beat for its price and value. The only drawback of getting this package is it does not include a web or remote access. Vivint's other packages are packed with devices and come with an affordable monthly pricing, and small up-front costs. Check out the full Vivint review on the site.
To check out the detailed reviews on wireless home security systems and other home safety services, visit SecuritySystemReviews.com.
About AlarmSystemReport.com
AlarmSystemReport.com is a premier review website, which aims to become a source of relevant information regarding leading home security systems presently offered in the market. The website's team of security system experts regularly researches and releases reviews and articles that become clear and objective references for consumers.
# # #