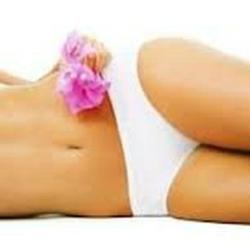 Enjoy Smooth Flawless Skin With A Cheap Laser Hair Removal Treatment By The Fusion Medispa--Professionals Don't Razor, Just Laser
Tampa, Florida (PRWEB) March 14, 2013
Fusion Medispa and Skincare Lounge is the place for people living in Hillsborough, Pinellas and Pasco counties to go for cheap laser hair removal. The upscale medical spa and skincare lounge is home to several cosmetic laser specialists with extensive knowledge and experience in laser treatment protocols and more.
Fusion Medispa is gaining more popularity because it's fast becoming known as a trusted source for cheap laser hair removal, and a variety of other beauty and wellness services. The spa offers a range of treatments and beautification services including but not limited to: microdermabrasion, massages, facials, laser treatment, electrolysis, Botox, and body polishes and peels.
"It's our goal to provide the most exemplary level of concierge services to each and every client. Our customers put a great deal of trust in our cosmetic laser specialists, and we want to honor that trust every time a client walks through the door. We want everyone to know that 'cheap laser hair removal' means a great effective hair removal experience at a budget price. Repeat business is the ultimate testimony to our quality and care," a company spokesperson stated regarding the spa's underlying principles.
Few medical spas in the Tampa Bay area offer such low-cost treatments and services. Fusion Medispa is setting itself apart from the competition by offering a high quality service at an affordable price. It's cheap laser hair removal is performed by licensed professionals.
"What is important to our clients is important to us. Every person that we serve is here to look and feel their best. It's our job to ensure their satisfaction and to show how much we care about them as an individual. We provide professional medical spa services that drive traffic to our business and we stay in business because of our commitment to build long-lasting relationships with our clientele. That can only be done if our clients always feel as though they're being catered-to and their needs are met," the company spokesperson added.
For nine wonderful years now, Fusion Medispa has been loyally serving its customers and providing exceptional levels of service. The company stresses its customer commitment and affordable services are the reason it has enjoyed such a high level of success.
Aside from its many personal concierge services, the spa and skincare lounge offers a wide variety of skin and beauty products by some of the top names in the industry. The company recommends appointments, but walk-ins are always welcome.
The medispa will provide this and many more services to customers by appointment or walk-in. However, the company notes due to the level of interest, those interested in obtaining this treatment should make an appointment to reduce wait times.
Fusion Medispa
8731 N., Gunn Highway
Odessa, Florida 33556
http://www.fusionmedispa.net
Phone: 813-852-1060
Current Specials:
$3500 full body laser hair removal
$99 for bikini, underarm or lip & chin areas
$199 Brazilian