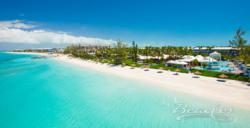 New York, NY (PRWEB) January 08, 2013
Beaches All Inclusive Family Vacations are something that a lot of people look forward to. With such extraordinary resorts, combined with immaculate customer service, there's just no end to the fascination that the company entails. With thousands of people visiting these resorts, an additional discount always serves as nothing less than a bonanza. In these tough times of recession, people often are in the lookout for cheap all inclusive family vacation packages, but finding such in the form of a Beaches All Inclusive Family Vacation is something extraordinary. The website, http://www.beaches.com showcases all of the discounts that the company will be offering in the coming days. With over 65 percent off, a large number of people are bound to rush to the resorts in the coming days. Some of the cheap all inclusive family vacation packages feature the Beaches resort in Negril. Termed as the "Best Value" by the company, the Honeymoon Concierge Room package can surely provide quality time to newly formed families. With an exotic scenery and spectacular structure, the room is achievable at just under 350 USD for a regular grown. What adds to this scenario is the fact that along with the room, the customers get air credit and spa cash, at no cost at all. Furthermore, people can also enjoy up to 1 night more, on their existing packages. Also, to add to the excitement of the vacation, the Beaches All Inclusive Family Vacation package also provides a catamaran cruise, complementary.
"We believe our customers deserve all of this and we look forward to serving them even better in the future" said Adam Stewart, CEO Beaches International Resorts. Along with the aforementioned package, the resort in Ocho Rios is also offering a bedroom suite under "Best Value". With a large capacity to house a family, the room is amazingly structure in the contemporary Caribbean theme, adding wonders to any regular family vacation. Situated exquisitely on the beach, the suite provides a fascinating view so that its guests wake up to enriching scenes every day. This package can be attained at just under 450 USD per person per night and it also includes all of the aforementioned perks, as was with the resort in Negril. For complete details on each package, and to know more about others, be sure to visit, http://www.beaches.com.
Dealing in immaculate and budget-friendly travel solutions, Everyday Travel has been in business for a significant period of time now. Providing great Beaches International Resorts' discounts and deals, the company has continued to serve clients flawlessly, over the last couple of years.
"This Press Release is written and distributed by The Good Life Services Inc. http://www.thegoodlifeservices.com"
Contact:
Everyday Travel
(631) 924-1546
167 Middle Country Rd
Middle Island, NY 11953
http://www.beaches.com