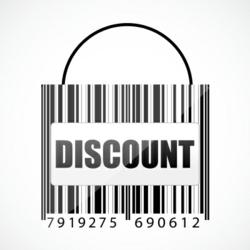 Philadephia, PA (PRWEB) September 18, 2012
Cellular Country has a new promo for its loyal customers. The company is selling its Motorola Droid Pro for 40% off. This Motorola cell phone is now available for only $139.99 from a high of $234.99. The discount provides customers a window of opportunity to get an innovative cell phone like the Droid Pro at a low price.
This Motorola phone from Cellular Country offers value for every dollar. The Droid Pro combines everything that a user needs in one phone. It integrates organizing tools and messaging features effortlessly to ensure that users are always connected to their contacts. The multi-touch large touch screen flows seamlessly whenever users navigate through the phone's different applications.
This phone comes with Adobe Flash, wireless video output, 5-megapixel auto-focus camera, Wi-Fi, and the Android Operating System. With its plethora of features, the Droid Pro makes every dollar a customer spends count.
The 40% discount allows customers to save more money and get an innovative cell phone in return. The low cost of the cell phones that Cellular Country offers has made the company the destination of budget-conscious shoppers. Aside from the low prices, customers a retreated to discounted phone accessories and exclusive deals. Cellular Country offers customers good value for money whenever they shop online.
About:
Cellular Country is a used cell phone retailer that offers discounted cell phones for budget-conscious shoppers. The company offers a wide array of brands that include Samsung, BlackBerry, Nokia, Apple, Pantech, HTC, and several others. Visit their website http://www.cellularcountry.com to get the latest deals and cheapest prices.