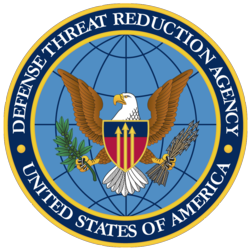 Fort Belvoir, VA (PRWEB) April 10, 2012
The Defense Threat Reduction Agency (DTRA), in accordance with the Joint Science and Technology Office for Chemical & Biological Defense (JSTO-CBD) announces an amendment to BAA Solicitation HDTRA1-12-CHEM-BIO-BAA, soliciting White Papers and Full Proposals for the development of biomanufacturing processes using flexible and agile technologies and methods for innovating more rapid, cost-effective access to sustainable supplies of the multiple and diverse vaccines needed to meet unique needs of the military.
DTRA seeks plan proposals for the development of vaccine prototypes that will leverage the advantages of flexible and agile biomanufacturing technologies such as high-yield expression platforms, high-capacity and broadly applicable recovery and purification systems, and maximum utilization of scalable, single-use/disposable manufacturing systems designed to bring about reductions in project cycle times. The overall goal is to more rapidly achieve successful transitions through development of optimized, well-characterized vaccine production processes under a level of control and flexibility that will be enabling for the multi-product facility concept to supply multiple FDA approved vaccines for the military.
Offerors can obtain additional information about the solicitation before responding with phase 1 whitepaper submissions by using the Q/A process provided at the website.
Navigate here: https://www.fbo.gov/index?s=opportunity&mode=form&tab=core&id=d35b7954b9307e91bafd1c7ef8d66df8&_cview=0
Open announcement "HDTRA1-12-CHEM-BIO-BAA CBM-MCMI Amendment.docx"
No. DTRA 2012-003