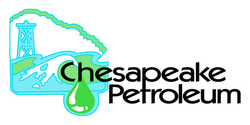 Gaithersburg, MD (Vocus) July 28, 2010
Chesapeake Petroleum of Maryland announces they have recently joined Mansfield Oil's DeliveryONE network to sell Yara's Air1® diesel exhaust fluid (DEF). With a sales force trained and ready to sell Air1® and DEF equipment locally, they will be covering 164 counties in Maryland, Pennsylvania, Virginia, West Virginia, and the District of Columbia.
Diesel exhaust fluid is used in conjunction with SCR (selective catalytic reduction) to meet 2010 clean air regulations. DEF breaks down harmful NOx into nitrogen and water to help reduce emissions. The Air1® brand is ISO 22241 and API certified and is exclusively sold through Mansfield Oil's DeliveryONE network of distributors. "Mansfield is pleased to partner with Chesapeake Petroleum. They have a stellar reputation and are highly regarded for their professionalism and reliability of service. The creativity and strength of their sales force gives Air1® ample opportunity to develop a strong market presence in this region," says Brian Astroth, Regional Manager, DeliveryONE, Mansfield Oil Company.
Chesapeake is pleased to expand their product line to include Air1® among their existing automotive, heavy duty motor oils and other automotive related items. "Chesapeake is excited about the opportunity with Air1® DEF. Our partnership with Mansfield and Yara in representing this quality line coincides with the company's marketing strategy and vision for the future. Additionally, our customers have learned to rely on us to fulfill their needs with products of integrity. We at Chesapeake, all look forward to a great and long term relationship," states Tim Sullivan, President, Chesapeake Petroleum.
Yara first launched Air1® over five years ago in Europe, and continues today to offer the most innovative DEF solutions in the United States. "With partners like Chesapeake, the entire DeliveryONE network is able to support customer orders ranging from bottles to bulk. With Mansfield's choice in their strategic distributors we are able to jointly continue building our nationwide supply and distribution platform for Air1®. We are excited that Air1® will be readily available to these East and Mid-Atlantic States and that it comes with such superior service and customer satisfaction," states Chad Dombroski, Director Air1®,Yara.
About Chesapeake Petroleum
Chesapeake has been headquartered in Gaithersburg, MD since 1967. Now in its 49th year, the company is the premier distributor of automotive lubricants and other related products in the Mid-Atlantic region. Chesapeake specializes in automotive and heavy duty motor oils and carries highly recognizable brands such a Mobil, Castrol, Motorcraft, Mopar and Service Pro to meet the needs of their customers. Through the years, the company has diversified its product line to include filters, anti-freeze, wiping materials, sealants, wiper blades, reconditioning chemicals and other automotive/heavy duty related items.
For more information, visit http://www.chesapeakepetroleum.com.
About Mansfield Oil Company
Ranked as one of the Top 100 privately held companies in America by Forbes and a multiple finalist in the 2009 Platts Global Energy Awards, Mansfield Oil defines the next generation of downstream oil company, delivering a disciplined approach to fuel services nationwide from over 900 supply terminals. Founded in 1957, the company has achieved double-digit growth for three decades. Mansfield Oil focuses on optimizing and controlling fuel-related costs for their customers with local service, nationwide.
For more information, visit http://www.mansfieldoil.com.
###