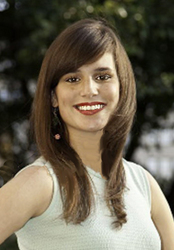 Overall, the name just fits with the car; it feels compact without feeling small. Sonic truly fits this car's personality.
Detroit, MI (PRWEB) January 10, 2011
Did you ever consider how a new car is named? When it comes to the newest model, Chevrolet went to a company whose name does what it says and says what it does, The Naming Group http://www.thenaminggroup.com.
Chevy's latest small car entrant, the Sonic, was revealed today at the North American International Auto Show in Detroit, name created by The Naming Group.
"The name had to be an exciting distillation of the product personality and the parent brand attributes, all strained through the lens of today's culture," said Nina Beckhardt, president and creative director of the New York-based firm.
"Overall, the name just fits with the car; it feels compact without feeling small," Beckhardt said. "Sonic truly fits this car's personality. We needed to develop a name that spoke to a small car that packed a big punch. For a small car, the Sonic handles and exudes a surprisingly big personality."
The Sonic is designed to appeal especially to "starting-outs," or young adults ranging in age from 21 to 25 through young professionals in their 30s. The car will be marketed as the Sonic in the U.S., Canada, and Mexico.
"We looked for a name that captures the essence of our all-new small car in one word," said Margaret Brooks, Product Marketing Director, Chevrolet Small Cars. "Sonic sounds youthful, energetic and fun, the exact attributes customers will find in the vehicle."
But naming a car required a unique perspective and a deep understanding of how to craft the right name for an automobile.
"When consumers are shopping for a car," Beckhardt added, "they're not shopping for something to get from point A to point B; they're shopping for a partner. When you buy an automobile, you are settling into a multi-year relationship. The more affinity consumers feel towards a name, the easier or more fun the name is to say, the better the fit to the product and the more proud they will feel when they call it by name."
The concept of branding is certainly not new, but The Naming Group was founded with a mission as precise as the names it creates and ensures the evolution of global brands through name creation. The firm has handled high-profile assignments for Capital One. Team experience also includes product naming for Epson and other household brands.
"It is such an honor to help shape one of the most iconic brands in the world," said Beckhardt, a Boston native. "Cars are an intrinsic part of American culture and they are products that are very much alive. They rev -- they have a pulse."
"With the American people being much more tuned in to the environment as well as the economy, small is the new big," observed Beckhardt, who graduated with honors from George Washington University and studied at the University of Westminster in London as well as Parsons School of Design in New York. "Small cars will be taking on a much more central role in our culture. In this work, we had an opportunity - a duty, in fact - to choose a bold, memorable name to build momentum behind this shift towards small cars."
Naming products and services is more complex than it appears on first blush. It involves a great deal of research, analysis and legal evaluation on top of creative development. Name creation requires not only coming up with name candidates, but performing internal and competitive brandscape analysis, brand strategy and taking those names through rigorous legal, linguistic and contextual screening processes and evaluation.
About The Naming Group: A global name creation and brand evolution agency, The Naming Group, http://www.thenaminggroup.com, is based in New York and has developed names and brands across industries from consumer packaged goods to alternative energy. Most recently, in addition to naming a new automobile for General Motors, the firm has also named a new watch brand, Modus.
About Chevrolet: Chevrolet is a global automotive brand, with annual sales of about 3.5 million vehicles in more than 130 countries. Chevrolet provides consumers with fuel-efficient, safe and reliable vehicles that deliver high quality, expressive design, spirited performance and value. In the U.S., the Chevrolet portfolio includes: iconic performance cars, such as Corvette and Camaro; dependable, long lasting pickups and SUVs, such as Silverado and Suburban; and award-winning passenger cars and crossovers, such as Malibu, Equinox and Traverse. Chevrolet also offers "gas-friendly" solutions, such as Chevrolet Cruze Eco with an EPA-estimated 42 miles per gallon highway, and the Chevrolet Volt offering 35 miles of electric driving and an additional 344 miles of extended gasoline range, according to EPA estimates. Most new Chevrolet models offer OnStar safety, security, and convenience technologies including OnStar Hands-Free Calling, Automatic Crash Response, and Stolen Vehicle Slowdown. More information regarding Chevrolet models, fuel solutions, and OnStar availability can be found at http://www.chevrolet.com.
For More Information:
Oneida Ramirez, The Naming Group, 212-802-1422, oneida(at)thenaminggroup(dot)com
Cristi Vazquez, Chevrolet, 248-410-7827, cristianna(dot)vazquez(at)chevrolet(dot)com
###