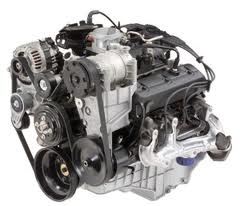 New inventory additions are now underway and will be announced by this company throughout this year.
Tacoma, WA (PRWEB) March 22, 2013
General Motors created the Astro van in the 1980s and this vehicle has remained in use in many parts of the country. Replacement motors can be one way that vehicle owners increase the reliability of preowned vehicles. The UsedEnginesSale.com company is now selling the Chevy Astro engine from its V6 inventory online. More details about these discounts and current inventory offered can be found online at http://www.usedenginessale.com/chevy/chevy-vortec-engines.
This company has acquired the Vortec 4300 series engines and is now discounting these for all sales made from the company website.
The Chevy Astro van was produced for 20 years until its termination in 2005. The 4.3 engine was rated at 200 hp and remains one of the most in demand for replacements in preowned vehicles. General Motors has invested into its engine development program to further the advancement of its current engine families.
The engines that are now sold and discounted on the Internet are part of a recent Chevrolet inventory expansion designed to provide better engine resources for customers. New inventory additions are now underway and will be announced by this company throughout this year.
The UsedEnginesSale.com company has made improvements to its warranty program this year. A no cost extension was created to provide additional protection to customers. This new protection policy is designed to remain in effect for 24 months for the majority of engines that are sold.
This new period of time is designed specifically for customers purchasing from this company. These policies are now in comparison with auction sellers and third party companies not currently providing protection in the form of a warranty for preowned motors.
The expansion of the Chevrolet inventory for sale online is in response to a recent Ford inventory addition by this company. The acquisition of used Ford engines is one that has helped this company present its inventory in more parts of the country.
This pairing of Ford and Chevrolet engines is designed to provide better inventory selections and prices for the most popular variants. A news announcement located at http://www.prweb.com/releases/used-ford-engines/used-engines-sale/prweb10346627.htm covered the addition of the Ford inventory this year.
About UsedEnginesSale.com
The UsedEnginesSale.com company discounts and sells its preowned motors in North America. This company distributes its motors through known freight carriers to lessen the risk of damage during transport. All inventory held by this company is owned and warranted against damage or parts breakdown. This company has a unique policy for selling to trade industry clients and average customers at the same discounts. The UsedEnginesSale.com company now expedites all online orders and offers to ship each engine inside the continental United States for no charge. These incentives are part of recent additions made by this company in 2013.