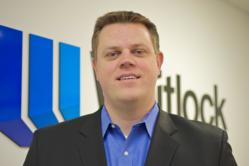 Chicago, IL (PRWEB) March 11, 2013
Whitlock's tremendous growth in Chicago and the surrounding Midwest marketplace has facilitated the appointment of John Bagnell as the company's new Regional Director. John brings over 15 years of experience in both regional and national sales to Whitlock. This includes stints with videoconferencing, unified communications and managed services businesses, including AT&T, XO Communications, Cogent and most recently, Arkadin/Conference Plus.
"John's impressive track record and enterprise focus within the region are a perfect complement to Whitlock's strong existing Midwest team," explains Roger Patrick, COO of Whitlock. "Our Chicago office has experienced unprecedented success in quickly building a great reputation for quality as well as developing a solid list of enterprise customers. John will help us grow our established base in the corporate, financial, healthcare, government and higher education markets."
Whitlock, a global AV solutions provider, has offices across the U.S. in 20 cities. John will lead the charge to expand Whitlock's regional sales, technical and operational teams, currently based out of Chicago, to include a broader reach into surrounding strategic Midwest markets. The goal is to better serve enterprise customers and managed services efforts in the region.
In addition to its new Regional Director, Whitlock has recently added significant technical and operational support personnel, including designers, project managers, programmers, installation technicians and managed services professionals. The company has also expanded its staging facilities in the Chicago area.
"I was attracted to Whitlock's great culture, reputation for quality and a shared passion for the customer experience," states John Bagnell. "Their enterprise strategy, that has successfully built a great base of talent and customer references, really gives me a wonderful foundation to take this to the next level and become a recognized market leader. I am very excited to join Whitlock and to be able to offer a more comprehensive offering of solutions and services to the Midwest market."
Whitlock currently provides AV/IT solutions and managed services to hundreds of clients across the U.S., and internationally through its Global Presence Alliance. The company's top areas of expertise include Unified Communications, Telepresence, Enterprise Standards and a broad range of collaborative video and digital media solutions.
About Whitlock
Whitlock is a Global AV Solutions Provider, specializing in collaborative technology design, integration and managed services. The company helps clients implement interactive environments, including telepresence/videoconferencing rooms, digital signage networks, auditoriums, collaborative classrooms, visualization rooms, and control rooms/network operations centers. Whitlock also offers expansive AV managed services, including AVNOC and remote support, field services, on-site managed services, videoconferencing warranty/maintenance and virtual and hosted video services. The company currently has 20 U.S. locations, plus a worldwide delivery partner network through the Global Presence Alliance. Learn more about us at http://www.whitlock.com, or get engaged with us on Linked In, Twitter, Facebook or YouTube.