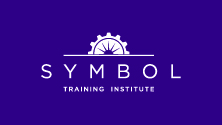 Our goal was to create a one-stop online portal where hiring manufacturing companies can connect with job-seeking applicants.
Chicago, IL (PRWEB) March 22, 2013
Symbol Training Institute unveils new website (http://www.symboltraining.edu) redesigned by Intechnic (http://www.intechnic.com) - a leading Chicago web development agency.
Symbol Training Institute, a woman owned and operated vocational institution providing education and hands-on training in the field of Computerized Numerical Controlled machines, just launched their newly redesigned website in an effort to extend the reach of all of Symbol's programs to a broad audience of CNC professionals.
CNC stands for Computerized Numerical Control. A CNC machine uses a stream of digital information (code) from a computer to automatically execute a series of machining operations that CNC machines offer to increase productivity and flexibility. CNC technology was developed in the United States in the 1950's for the United States Air Force by metalworking machine tool builders. It was a major advance in the ability of machines to reproduce complex part machining steps more accurately without human intervention or variability.
Diana Peters, Symbol Training Institute's Founder and Executive Director discussed her motivation for redesigning the site. She said:
"Our goal was to create a one-stop online portal where hiring manufacturing companies can connect with job-seeking applicants. The new website allows students to search job postings, and it allows manufacturers to search resumes of prospective hires. We are proud to provide this invaluable resource to the manufacturing community through our fresh and innovative website."
More Accessible Content and Better Visual Appeal
In addition to the site's easy registration process and online class scheduling tools, the new web site offers students the ability to search for CNC careers, and allows manufacturers to review resumes submitted by students as well as post or update available job opportunities.
The common perception among younger generations is that manufacturing jobs are less glamorous and undesirable. As a big part of their branding strategy, Symbol Training Institute's new look and feel completely transforms this perception. The new design differentiates Symbol as an innovative and high-tech company that gives the manufacturing industry a new edge.
The Creative Team behind the New Design
Symbol hired Intechnic's experienced web development team (http://www.intechnic.com), led by Kristina Guzikova, who has been developing the design for the new corporate site.
"Our goal for this project was to bring Symbol to another level, to empower them during their growth period. We started by creating clean and modern logotype, using a rotary tool to symbolize technology, and a rising sun, the sign of education," said Intechnic's Creative Project Manager, Kristina Guzikova. "We used a minimalist design to ensure that all information on the site would be easily accessible, without extra noise that would distract visitors from the main message."
Note: Access Symbol's new website at http://www.symboltraining.edu.
Media Contact:
Danielle Kogan
Marketing Director
danielle(at)intechnic(dot)com
847-970-6190 ext.100
http://www.intechnic.com